By Kehinde Ajose
With an enviable career as a respected entertainer in Africa, Dapo Oyebanjo popularly known as D'banj, is grateful for how far he has come in his vocation as an entertainer. In a chat with Showtime, the self proclaimed Banga lee opens up on the highpoint of his ten years journey into music.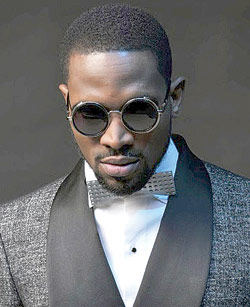 "My first single came out October 2004 .My first album was released in March 2005 and as at that time I always say I was an entertainer and I hoped and prayed that I will be the biggest to come out of Africa. I will be a businessman, you know you always have different types of dreams.
It's been a great journey in 10 years and when I count my blessings, I see that God has been so faithful. There are places that I have been to, that I never thought about. Though, I dream big, I have been on some stages I never thought I will be on," he says.
When asked what he considers as the highpoint of his career, he says: " The high point of my career will be last year when I gave a speech at the World Bank Tedex . That for me was different, because it had nothing to do with music. Being on that platform with those caliber of people, shows that you are not just an artiste, but also representing a generation"