By Francis Igata
Governor Sullivan Chime of Enugu State has signed the state's 2015 Appropriation Bill of N96.735 Billion Naira into law.This followed the passage of the Bill by the State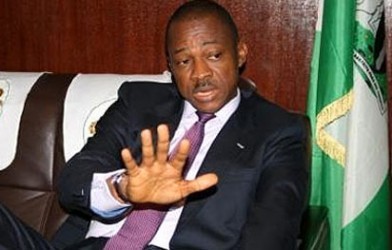 House of Assembly last week upon a motion moved by the leader of the House Hon. Sunday Ude Okoye and seconded by Deputy Leader Hon John Kelvin Ukuta.
Performing the function at the Government House of Enugu, Governor Chime promised a speedy implementation of the budget and the continued delivery of good governance and dividends of democracy to the people until his last day in office.
A breakdown of the "Budget of transition" which would be the last to be administered by Governor Chime, shows that the total sum of N54, 939,980 (fifty four billion, nine hundred and thirty nine million, nine hundred and eighty thousand naira) has been set aside for Capital Expenditure representing 56.8 while N41, 795,319 (forty one billion, seven hundred and ninety five million, three hundred and nineteen thousand naira) is for Recurrent Expenditure.
Speaker of the House, Hon Eugene Odo had shortly after the passage, urged the speedy implementation of the budget saying that this would facilitate a smooth transition to another administration by May 29, this year.