The British Prime Minister, Mr David Cameron, has restated Britain's commitment to further enhance the subsisting bilateral trade agreement with Nigeria. Cameron made the pledge of giving the bilateral trade agreement a special attention at the annual British Chamber of Commerce conference held on Wednesday at the Queen Elizabeth Conference Centre in London.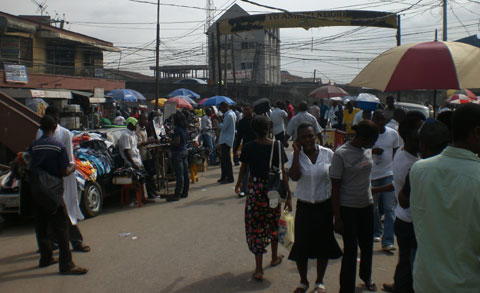 In a statement by Mr Adeyemi Adefulu, President of the Nigerian-British Chamber of Commerce (NBCC), made available to newsmen on Thursday, Cameron canvassed the need to foster a strong economic relationship with Nigeria. The statement quoted Cameron as describing Nigeria as an important and strong trading partner.
It said the basis of Cameron's assertion was the 2010 agreement between President Goodluck Jonathan and the British Prime Minister to double bi-lateral trade from four to eight billion pounds between 2010 and 2014. It also quoted Cameron as saying that the enormous potential for trade between the two countries made nurturing it for another five years imperative.
"Unfortunately, we get the feeling of a pullback rather than a push forward in the relationship. "Certainly growing the business between the two countries further will not be achieved without a special attention and determination,'' the statement said. It expressed delight that their target in 2010 was met.
It added that the target was inspired by the shared conviction that the relationship could yield a lot more than the two countries were getting. The statement said Cameron identified offering special attention to trading ties with Nigeria, improved relationship with Nigerians in diaspora and improved government to government relationship as part of the strategy for enhanced trade and benefits.
The chamber had since inception in 1977 actively promoted trade and investment between Nigeria and the U.K. The chamber currently promotes the Export of Nigeria Initiatives for the introduction of Nigerian non-oil exports to the U.K. market.