By Kingsley Omonobi
ABUJA— The military, yesterday, reacted to various accusations against the Armed Forces, especially as it concerns the forthcoming elections, stating that "it recognizes the fact that the nation's larger interest and her security is sacrosanct and beyond any political expediency or ulterior consideration."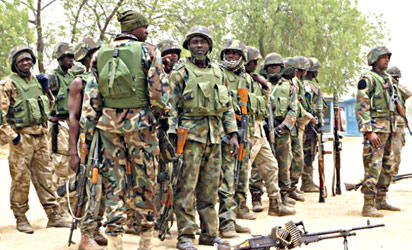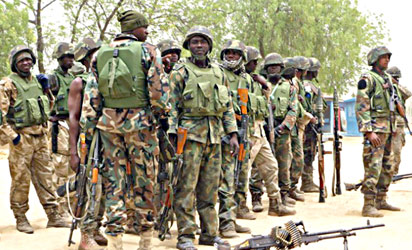 According to the military high command, "no excuse will be acceptable for any act of commission or omission that tend to compromise the law or the electoral process as well as decent conduct or judgment on the part of any service personnel, while discharging duties related to elections in any part of the country."
A statement by the Director of Defence Information, Major General Chris Olukolade, said: "The Defence Headquarters has noted the palpable tension being generated in certain quarters with regards to the roles of the Nigerian military in the ongoing political activities.
"It has become necessary to reassure all citizens that the Armed Forces remains committed to its duty in working to ensure the sustenance of peace, law, order and stability, during and after the forthcoming elections.
"It is also important to reassure Nigerians that the military will remain professional, apolitical and non-partisan in all operations or activities related to this crucial exercise.
"The Armed Forces is conscious of the fact that apart from its primary constitutional role of defending the country from external aggression and internal insurrection, it also has the responsibility of providing support in aid of civil authority such as the need to provide complementary security arrangement to protect our electoral process."