By Prisca Sam-Duru
SCRIPT Writer and poet, Joe Dudun's poetry collection, Waiting for Sanity has received a lot of commendations for its objective of helping to further the dialogue on national revival.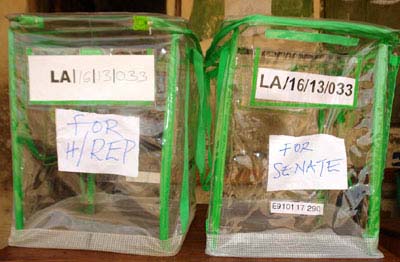 The collection of poems Waiting for Sanity consists of thirty five poems divided into three sections namely Inspired, Placed and Waiting. According to the poet, "the objective of compiling this collection of poetry is to spotlight the quest for social and economic change in our dear country Nigeria and identify individuals worthy of emulation in the earnest desire for focused leadership at every stratum of national endeavour."
Speaking further, Dudun said: "Every poem in the collection is the result of an inspiration to reflect a certain sublime thought at a certain peculiar time. That, for me, is the magic of poetry. I want to take poetry to the streets, to emphasize a dialogue for communal and progressive change. That is what Waiting for Sanity is all about."
Former Executive Governor of Ekiti State, south-west Nigeria, Dr. John Kayode Fayemi was among eminent Nigerians who have commended Joe Dudun for compiling such priceless book which has the capability to sensitise Nigerians on the need to engage in positive ventures that would revitalise the nation.
Dr. Fayemi gave the commendation in Ado-Ekiti, while receiving the author and poet who was on a promotional tour of the recently published book of poems.
After Mr. Dudun formally presented the collection of poetry to him, Dr Fayemi read the poem, 'Ado-Ekiti,' which is dedicated to him and noted that "I must thank you, this is rather unexpected. It came out of the blues. I believe it is a genuine outpouring of affection for me and for my politics which is largely informed by my conviction that conscience should drive everything."
"Ultimately, once you have satisfied your conscience, satisfied your God and you stand on principles and stand on truth, posterity would always be kind to you," he added.
Describing himself as a student of politics and history, Dr. Fayemi also spoke on the Ekiti State governorship election of June 21, 2014 where he conceded defeat to Ayo Fayose of the Peoples Democratic Party, PDP.
Peace without justice
"I'm a student of politics and history and I've seen many like this. The truth is that people also have a right to their folly sometimes. What happened here would one day be unfolded to history and Nigerians."
Continuing, he said: "For me, peace is very important but peace without justice does not endure but peace that is followed up by justice ultimately leaves a society better."
He then commended the poet for his commitment to ensuring a fulfilment in Nigeria's quest for a deepening democracy. "Your commendation through poetry is something to be appreciated. It is not as if t was solicited but out of a genuine love for Nigeria, for ensuring that our country improves in our quest for deepening democracy."