Tha suspect has disclosed the secret behind Chidinma's continuous hits. The music producer who also works with Capital Hills owned by the famed music video producer Clarence Peters , in a chat with Showtime has revealed the secret behind Chidinma's hits.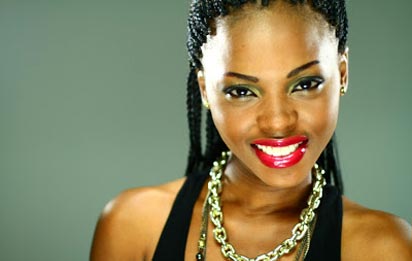 "I am the in-house producer for Chidinma and also in charge of her lyrics too. The only thing responsible for Chidinma's rise will be the grace of God. Sometimes, its not just about the talent , its also about what God expects you to do with what he gives you. Chidinma's determination and will power is also part of it. She wants to survive in the music industry".
Commenting on what makes him stand out, the multi talented artiste says its his ability to infuse humour in his songs.
"The fact that I infuse humour in my music has made me different. Even if I want to talk about the government, I still add humour to the music. Finding something people can connect with has also been my selling point. One of the things the industry does to you is that, you get too used to the glamour and you forget about the fact that you are human. I never want to lose that side of me because it is responsible for my music and the character they know as Tha Suspect."