By 'Uju Onwuzulike
Most times, the ideas that drive the organizations to greatness may not necessarily come from the top management. As a matter of fact, the power can reside on any one in the organization regardless of his or her title or position. The problem has been that some organizations have not done so much to encourage their employees in one key area that will actually drive the growth and bring about the anticipated results they yearn for. That key area is initiative. The truth of the matter is that any one in an organization that makes use of his or her initiatives can actually turn the organization around for good.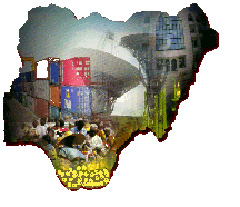 Initiative has been made to be a dormant skill in organizations and yet it has the power to stir growth in organizations even in times of uncertainties. Like Victor Hugo said, initiative is doing the right thing without being told. That means taking actions for the good of your organization without being told is something that has to be made dominant and not dormant. It comes with a high level of commitment and also having a burning desire to do more for your organization. It is also very important for us to know that initiative is a pivotal element in any kind of growth or teamwork, because when people use their initiatives they bring about a chain reaction in others that leads to true synergy and better results.
Having worked in organizations before becoming a consultant and trainer, I have seen situations where organizations have lost business opportunities or contracts, missed deadlines, encountered service failures all because someone out there did not use his or her initiative without delay. I have also seen a situation whereby in the absence of the head of a department (who probably was sick) and on the spot decisions that were supposed to be made – that could have prevented the organization from a lawsuit was not made. That organization has to pay heavily for it. All the events mentioned above arose because people or employees are not being encouraged to use their initiatives or they lack initiatives. One of the key functions of leaders is to motivate their people to always wear their initiative hats to work. Making an organization to be an initiative driven organization cannot work unless the leaders begin to communicate it and also encourage everyone to live by it.
You might ask, how about those that lack initiatives? The real solution should come from finding the root causes. In finding the root causes, we need to ask ourselves the following questions: As a boss or manager, do I feel comfortable when my direct report takes actions or decisions in my absence whether good or bad? Do I reprimand my direct report for mistakes associated with actions taken? Do I view their personal actions or decisions as being inferior or without substance? Do I sometimes or always take my views to be the ultimate? Do I feel that nothing good can come from my subordinates?
Let us assume that a manager out there answered yes to all these questions. The truth is that there is no way someone working under that kind of a manager will ever use his or her initiatives no matter how he or she tries. A lot has to done by leaders and managers to ensure that they encourage their people to always be eager to use their initiatives and creative mind at work. One of the ways organizations can do this is to begin to recognize and celebrate employees who have used their initiatives at work. This will send a message to employees that their organizations value and recognize their creative spirits.
Final note:
Having employees who can stand on their feet and think for themselves is highly needed in running a high performing organization. This means that making organizations to be an initiative driven organization should be the watch word of leaders and managers. They have to by all means motivate and encourage everyone in their organizations to have initiatives. When they do that, new ideas and new ways of doing things will emerge and your organization will be better for it.
Call or email us for your views or perspectives.
Email: uju@hainescentre.com
Mobile: 09091142093