By Chioma Obinna
Worried about the rising incidence of blindness caused by glaucoma in Nigeria, eye experts at the Apollo Hospitals in collaboration with Diamond Helix Hospitals, Lagos, have advocated increased awareness and effective medical management to stem the disease.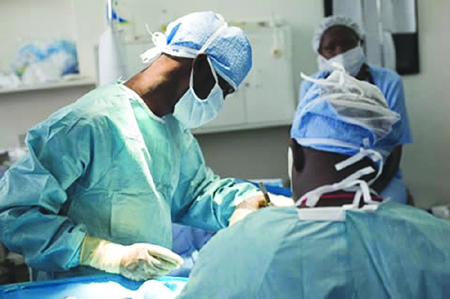 Following the intriguing statistics, the experts emphasised the need to rally the international community in creating awareness about the disease.
In commemoration of the month long campaign to raise awareness on glaucoma, Apollo Hospitals is uniting with the international community to bring to attention the causes and effects of the disease while urging the public to take action before the fatal disease takes full effect.
They noted that the nature of the disease has resulted in it being referred to as "the sneak thief of sight", this fatal disease comes with no symptoms, slow to takeover and once vision is lost, it becomes permanent.
Already, Nigeria has identified a number of problems in the detection and treatment of primary open angle glaucoma in the country, a trend which is believed to be common to all countries and sometimes largely restricted to less developed countries.
Glaucoma is the second leading cause of irreversible blindness, around the world affecting 4.5 in every 100 people, and accounts for eight per cent of blindness among 50 million people who are blind world-wide.
Founder and Chairman of Apollo Hospitals Dr. Prathap C. Reddy stated that "glaucoma can steal vision so quietly that the patient can be unaware of the dangers until the optic nerve is badly damaged. Because no symptoms occur, the best way is to diagnose this disease through periodic medical eye examinations. In most situations, glaucoma cannot be cured. Treatment is given to preserve the existing vision.
Reddy called for regular eye examination adding that unlike many ailments which can creep up on a person, the effects of glaucoma once it has fully taken over is irreversible.