Stories by Babajide Komolafe
Analysts at the Financial Derivatives Company Limited missed the December inflation rate. The company's analysts had predicted on Monday that inflation rate would drop to 7.9 percent in December, in sharp contrast to the increase to 8.0 percent reported by the National Bureau of Statistics (NBS) on Tuesday.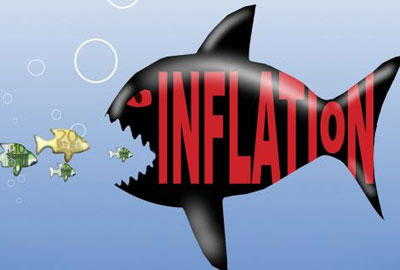 In the company's Economic Bulletin released on Monday and titled, Headline Inflation to decline further to 7.8 percent, FDC analysts said, "The National headline inflation rate (measured as changes in Consumer Price Index, CPI) has been declining since it peaked at 8.5 percent in September 2014. Based on our trend analysis, it is now projected to moderate further to 7.8 percent in December 2014, a fourth consecutive decline in the headline inflation.
This trend is supported by the fall in global commodities and food prices as well as the tight monetary policy stance of the CBN. Meanwhile, the projection and trend in the inflation data are yet to reflect the impact of the naira devaluation as well as the increase in electricity tariff on consumer prices. This is due to the time lag between event and impact; hence, it is expected that the impact will be reflected in the January 2015 numbers. Another factor to influence an increase in the January 2015 CPI is the 5.48 percent year-on-year increase in airline cost of tickets because the IATA ROE moved from N177.5/$ to N186.5/$ in December 2014 alone.
The projected 7.8 percent inflation rate for December is unlikely to have any significant impact on the current monetary policy stance. The CBN recently introduced a daily clearance of foreign exchange position of banks to prop up the naira but noted that capital control measures would be avoided as the bank reviewed its naira rules."
The NBS however reported that, "In December, the Consumer Price Index (CPI) which measures inflation rose by 8.0 percent (year-on-year), 0.1 percentage points from 7.9 percent recorded in November. This implies that inflation has held in the single digit range for twenty four consecutive months. Specifically in December, the faster pace of price increases recorded by the Headline index was as a result of advances in a broad array of divisions that yield the Headline index.
"Food prices edged slightly higher in December as a result of the festive period. Over that span, the Food sub- index rose by 9.2 percent (year-on- year) up from 9.1 percent recorded in November. This was the first uptick in rates of food prices observed in four months.
While higher increases were recorded in the Meat, Fish, and Dairy groups, the Food sub-index was weighed upon by slower rises in the Bread and Cereals, Oil and Fats, and Fruits groups."