Stories by Victor Ahiuma-Young
NEW Pension Reform Act, PRA, 2014, has reduced the waiting period for accessing benefits in the event of loss of job by employees, to four months from the six months provided by the amended PRA 2004.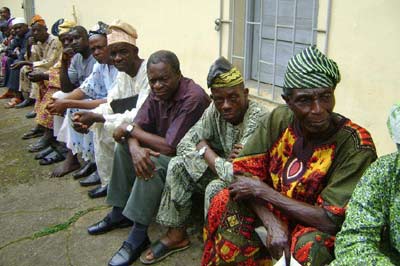 Trustfund Pension Plc, Apapa Business Managers, Lagos, Blessing Atigogo, started this while presenting a paper on "the role of IT, Customer service and investment in shaping the future of the pension industry", organized by Lagos council of Nigeria Labour Congress, NLC, in collaboration with the National Pension Commission, PenCom.
According to her, "Section 4 (2) of the PRA 2004 provided for a waiting period to access benefits in the event of loss of job by employees is six months. But in the new law, Section 7 (2) states that the waiting period for accessing benefits in the event of loss of job by employees has been reduced to four months." While urging workers and pensioners to get acquainted with PRA 2014,  she noted that         over the last 10 years, the pension industry had grown exponentially in statue and influence. According to her, "with the new PRA 2014, this industry has transformed in number of ways; new technologies, new penalties, new investment portfolio, new ways of doing business, resulting in new level of performance.
New lelvel of performance
The most significant are in the increase in number of retirement savings account holders, pension funds and assets, IT development, customer centered service outlook and investment portfolio process."
Atigogo noted that technology had been very significant and the fastest driver of the objectives in the pension industry providing the innovative incremental advances necessary for the industry to upgrade and expand its services.
She said "today, the membership has grown to over six million Retirement Savings Account, RSA, holders and 100,000 pensioners which would be practically ineffective to manage manually. But with the  promise of technology which profound impact on the data management and transactional capabilities, issues of benefit payment, RSA pin generation and computation, crediting are made easier and faster with accompanying reduction in cost. In the industry, we have deployed software as AFIS, SugarCRM, PF Manager which supports the industry's broad data management.
"Today, data processed information remain safe and secured with efficient and effective information technology back up. Information can be retrieved in case of disaster or investigation unlike when you keep packing manual files and data. Recently, there is more demand for information by individual RSA holders on the performance of their respective RSAs, on the data update etc. The Retired Saving Account, RSA, holder/customer can interact with the internet anywhere in the world to access desired information. This has made the business of pension open and the client on top of his account, monitoring, quarrying and getting feed backs. A mobile phone can do all these.
"Through IT, research on investment is made easy to ascertain risk. Investment transactions can be done online and values credited quickly and effectively. Analysis of market reviews/performance is made easy for good investment decisions. IT in the industry has been able to support divergent legacy accounting system and platform. Technology in the industry would integrate and correlate sources of information from range of sources like never before. Data will not simply represent inventory to passively store or ware house, but rather can now be dynamically interconnected information to correlate, integrate and used holistically. The IT becomes the nerve center that adds value to stored legacy information, turning it into an actionable commodity."
According to her, "Information technology has been able to provide mediums through which individuals, customers alike can interface with their respective pension fund administrators. Mediums such as Facebook, twitter, Google plus, LinkedIn just to mention a few have massively increased the interface with PRAs. For the future, there is need for IT maker participants to continue to evolve to cope with landscape marked by evolving regulatory issues. The hunt for financial investment returns and new client service illustrate the need for fresh and further approaches to technology and underscores the increasing critical role that lies ahead for third party providers seeking solutions to challenges in the industry head-on.
"This is a very critical arm of business growth and vital to its survival. The industry has survived the years because they recognize the fact that it cannot thrive without her customers' satisfaction.
Over the years, pension was embraced out of compulsion not interest. With the increase in number of RSA Holders, customer service has become very important and a stirrer in shaping the pension industry. Customer service refers to all aspects of interaction with a customer and speaks volume of an organization's image in the mind of a customer. Based on several means on reaching out to customers, it has made customers enthusiastic about the business with improved knowledge.
"Like it is always said, "a customer is always right". Based on several means of communication and interaction, customers now have the ease of requesting for services through telephone call, e-mail, and get problems solved without physical presence. Self–service delivery has become so important and easy for customers access 24/7. Customers own the industry and need to be hard continuously. They are given opportunities within the industry and beyond to contribute on the service performance what the current pitfalls are, what their expectations are, and what they wish to be done, suggestions, etc. These help in developing batter ideas and measures in delivering excellent and effective customer service within the industry."