LAGOS—There was shock and disbelief in churches around the world following the announcement of the death of popular Nigerian preacher, Prophet G.O Fakeye.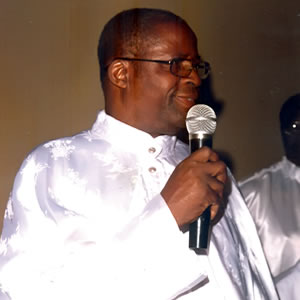 Fakeye,78, who was the General Leader of the Cherubim and Seraphim Movement Church (Surulere), Ayo Ni O, died Sunday morning after a brief illness.
G.O Fakeye (also known globally as"The Psalmist") was a Nigerian televangelist and a Christian radio talk show host. His style of worship by prescribing verses from the songs of David for the cure of everyday problems being encountered by Christians, gave him rave reviews throughout his entire sojourn.
The fame of his church, Cherubim and Seraphim Movement Church (Surulere), Ayo Ni O, became acclaimed globally in the early 90's when the church's choir released "Lehin Jesu Ko Senikan", a song that instantly became a National song, and "Oba Lori Aiye" which till date is still being used as a praise song all around the world.
He was also a visionary leader with profound knowledge, grasp, and appreciation of history, and a person of manifest devotion to family and friends.
Fakeye was well-liked by his followers and respected worldwide as a man of God, and will be greatly missed by the global Christian community.
Until his death, he was the General Leader/District Chairman, CSMC, Surulere District, member, Nigeria Religious Council, NIREC, President, OAIC, and member National Executive Council, Christian Association of Nigeria, CAN.
Subscribe for latest Videos