Dream Team Coach Samson Siasia has admitted that producing another Olympic team for Nigeria is a big challenge and has pleaded for time to make things happen.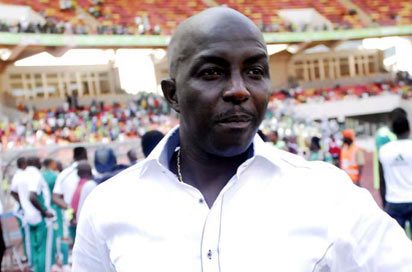 The former Super Eagles coach has been tasked with the responsibility of moulding another team to represent Nigeria at the 2016 Olympic Games in Rio, Brazil, after winning a silver medal at the Beijing 2008 Olympics, and Siasia reckons that it is another huge challenge for him and his coaching staff.
"It's a big challenge and it's always a challenge for us and hopefully we will surmount the challenge and build a good team," Siasia said
The 47-year-old has enjoyed the support of the Nigerian football fans since his appointment and remains arguably the most loved football coach in the country.
He says he is aware of the support and adds that he hopes to build a very good team for the country.
"I know they support me and I appreciate them and hopefully we will build a very good team for the country," said Siasia.
But despite the support he has enjoyed, Siasia admits that he will need some more time, and called for patience, adding that he hopes to make Nigeria proud in the end.
"Well I know they expect a lot from me, we've just started and gradually we'll get there. They have to be very patient because we are working very hard to produce a team that will make the country very proud," he added.
The team will have their last training sessions on Friday, and embark on a break before resuming after the Christmas celebrations.