Dr. Obida Wafure of the Economics Department, University of Abuja, says the recent devaluation of naira by the Central Bank of Nigeria (CBN) will have positive and negative ripple effects on the economy.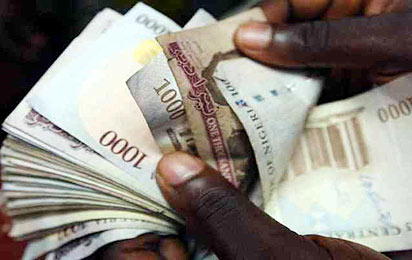 Speaking with the News Agency of Nigeria (NAN) in Gwagwalada, FCT, Wafure, said that the devaluation would encourage local industries and also bring about closure of many that depend mainly imported raw materials.
The CBN had on Tuesday in Abuja announced the devaluation of naira by N13 as part of measures the bank said were aimed at strengthening the nation's economy.
"Once a currency is devalued, there are negative and positive effects to the economy, especially at the value chain of every nation state, but the negative effect supersedes the positive effects.
The negative effect is that it will increase the rate of importation and so many industries will be shut down as they will not afford to import some raw materials.
"It will also lead to unemployment and lower the production capacity and thereby bring about inflation as the Growth Domestic Production (GDP) growth rate will fall.
"Our GDP growth rate is measured by the activities in the economy, so by the time inflation is going on, the economic activity of the country will fall.''
Wafure defined devaluation as when a currency is deliberately lowered to the value of the money of one country when exchanged with another country's currency and depreciation when lowered naturally.
On the appointment of the Minister of Petroleum Resources, Mrs. Dieziani Allison-Madueke, as the first female OPEC President, the don described the development as a step in the right direction.
He said that her appointment had lifted the image of Nigeria and women, particularly in Africa and internationally and would further encourage women.