By Chimdi Maduagwu
Nigeria and many other African and third world countries have been contributing to the development of Western economy since the time of slavery and colonialism mainly through human capital.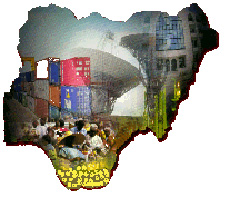 Granted that the conditions for self development as well as self involvement in both community and national developments are well laid out and quiet conducive in the developed western countries of Europe and America, but what is happening now, whereby very many professionals as well as unskilled and unclassified able bodied workers migrate in drones from Africa to Europe and America need very serious attention.
It is complicated. I do not know how it is going to be possible to restrain an intelligent person from being where he is most comfortable. Most African and Nigerian intellectuals, professionals and technocrats are more comfortable in Europe and America and that is why they are there.
I do not know whether anybody has carefully calculated the number (even an approximate) of Nigerian professionals who work in Europe and America.
Sometime in February this year, during the Black History Month, I was in Baton Rouge Louisiana, to attend the annual conference of National Association of African American Studies (& Affiliates).
A professor from Jackson State University, whose country of origin is Cameroun, made a presentation in which he revealed the statistics of Africans from different African countries that have so far benefitted from the US Diversity Visa programme, popularly known as Visa Lottery. His main argument is towards ascertaining the profitability of the Diversity Visa Programme to African countries. Well, his conclusion is easy to guess at: while there are measured benefits to African countries, there are immeasurable benefits to the host America.
I am particularly interested in the ways that Nigeria can derive maximum benefits from her citizens in diapora.
While I agree with the point that diaspora is of immense help, to both host countries and countries of origin, I want to seek ways of making our country retrieve our talents that are contributing exponentially to the development of other countries. I do realize that we live in an era, according to Tanure Ojaide, "When it no longer matters where you live," but I think it should matter where you train and where you make investments (by investment here, I do not mean just monetary economics, but beyond: I mean more of human capital). In essence, I am particular about Nigerians, who trained in Nigeria and who have not invested in Nigeria. I mean those who benefitted from Nigerian government funding, whether in Nigerian institutions or foreign institutions (on scholarship); also those who are trained by the hard sweet of Nigerian parents who were supported by government employment and other structures to raise funds; who are now scattered all over Europe and America, and have not been able to give back to the society that has given them so much.
For instance, one should know that Nigerians, who attend federal universities do not pay tuition fees and a lot of other requirements are also heavily subsidized by government. Government thus put in a lot of resources in training professionals, in the universities and other institutions of higher learning.
For instance, one can only imagine how much resources are expended in the training of a medical doctor, a pharmacist, a nurse, etc.
If much is spent, will it not be heartbreaking to see the products of the efforts of government and individual Nigerians render the services they acquired, primarily for the benefit of their society to societies other than theirs.
I want to suggest that such Nigerians as these, who are living and working in the developed countries of Europe and America should be engaged in very meaningful ways by Nigeria.
There is, interestingly, a committee of the Federal House of Representatives on Diaspora.
I have heard the chairperson of the committee make comments on the Nigerian diaspora but most times, she addresses problems.
Like any other issue in our country it is the usual waiting for problems to arise and then responding with possible and available solutions.
I think we should start preempting problems and strategically moving ahead with solutions so that the pains of problems will be minimized. Back to my suggestions! Charity, they say, begins at home.
Therefore, I will start from my constituency, the academia. While I was in the diaspora, I was a faculty at a liberal Arts college in Texas and in the same school were six other Nigerians.
When I indicated that I was relocating to Nigeria, virtually all others felt the same way.
I had an advantage over them; I already had an employment at the University of Lagos while they believed that if they returned, they would be thrown into the uncertain labour market. It would be excruciating for such well established academics to face uncertainties, so they would rather not return.
This is certainly not all, because quiet a handful of my friends in other institutions as well as the professionals in corporate America, also would love to return.
However, there is still the problem of what to face, in terms of employment.
These Nigerians may not be shinning so bright that the dark clouds disappear at their appearance, but in little ways, they are capable to making a mark in our near virgin society. For instance, my colleague in Texas, a Bini born scientist, Dr. Sam Igue runs a Genetics laboratory and has made great discoveries in DNA projects. Dr. Ejike Eze has mid-wifed a language acquisition center in Boston, where as we read this now, more about 50 Igbo Americans are learning Igbo Language and more than 20 are on the waiting list for admission into the courses. Dr. Clement Adegoke, another colleague of mine was burning with a scientific desire to contribute to renewable energy through the harnessing of solar in our country. Tom Biko od Dell Systems in Texas once expressed that he was willing to work for Nigeria, without remuneration on Computer Information Technology. Where does one start and where does one end? The list is endless. What can we do with or about these great minds?
I came up with the suggestion that Nigeria should engage them and my constituency; the academia should take the lead. In simple terms, the Academic Institutions should establish a project that could be called REETURNING FELLOWS PROGRAMME. This programme should advertise for Nigerians in diaspora, capable of contributing to our national development and willing to do so to respond.
The returnees should be given conditions similar to the existing conditions in their countries of residence and be encouraged to do what they do in their countries of residence in their countries of origin.
Then other sectors, both private and public, can draw upon this initiative and I believe, much of the statements and criticisms from the diaspora and about the diaspora will naturally be taken care of.