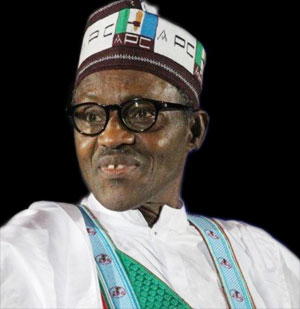 Buhari
By Abiodun Alade
The Presidential candidate of the All Progressives Congress, Gen.Muhammadu Buhari is in a meeting with volunteers for his campaign in Lagos.
He made the announcement via his twitter page, "I am in Lagos at the moment to meet a group of passionate young volunteers and get their input – GMB".
The National leader of APC, Bola Ahmed Tinubu, Former FCT minister, Nasir El-Rufai, Rivers state governor and Director-General of the APC Presidential Campaign Organization, Rotimi Amaechi are in attendance.
Buhari is expected to listen to the volunteers on the best way to actualize his dream of leading Nigeria in 2015.
The meeting is ongoing as at the time of this report.