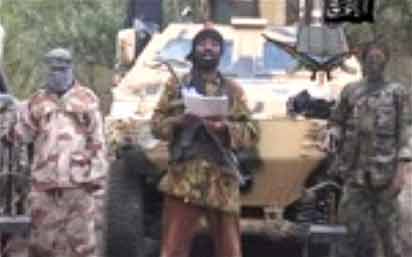 Hakeem Baba-Ahmad
"The chief cause of problems is solutions." — Eric Sevareid
Usually limited to the sport of tennis, an unforced error refers to bad play made entirely as a result of a player's blunder, and not because of an opponent's skills or effort.
Applied to politics, unforced errors do not have the luxury of being isolated from pressure, prompting or stress in engaging an opponent. Nonetheless, the analogy makes sense when the scale of the misjudgement or error is of such nature or significance that it gives your opponent an undeserved advantage, or places you at risks you could or should have avoided.
There are many instances of political unforced errors these days, perhaps owing to the slippery grounds on which all players play, or the absence of good intelligence, stamina or skills among the players. Some of the errors our politicians and leaders make these days will cost the nation very dearly. While they will only lose nominations and elections, some of their mistakes could lose the nation excellent opportunities to fix its current problems, and give it a stronger foundation for future generations to build upon.
Take the case of the claimed breakthrough by the Federal Government in its fight against Boko Haram in the form of an agreement to cease hostilities, presumably as a step towards a negotiated resolution. The announcement came from the Federal Government, a party in the war that has had the upper hand in the last few weeks; looks like it is successfully marshalling all its assets for a final onslaught, and still has large populations and territory in the hands of terrorists it appears to be defeating. Even making legitimate allowances for the fact that the government knows something we do not, the acceptance of a ceasefire with an opponent seemingly on the run is bound to raise more than eyebrows. Those among us who thought the administration deserves some trust had our goodwill shattered just a few hours into the trumpeted ceasefire when the insurgents took over new territory and population, slaughtering many locals to make the point that nothing has changed.
Perhaps our military hierarchy really had thought it had a binding agreement, and had instructed its forces not to fight? No matter. The insurgents bombed the claim that there was a ceasefire, and then the walls collapsed on the claim that a credible ceasefire was signed from the outrage and cynicism of just about everyone who should know. Local communities, people with knowledge of the insurgency and critical analysts who had seen it all before said either the administration had been deceived again, or it is involved in another game of deception. The word so far is that bombs are going off from both sides and villagers are being slaughtered even as Jonathan's administration sticks to the idea that it has a credible ceasefire agreement. Our troops will now fight to defend themselves and prevent further inroads into our territories while people make money putting forward characters that claim to represent Boko Haram, and our population in captured territories or kidnapped citizens begin to wonder if they are being bargained away.
Or take the case of the quiet but intense drama going on in the upper echelons of the APC, the type that will give it the nation to run in 2015, or give the PDP another four years from 2015. For a party that a few months ago was virtually guaranteed victory against the PDP, the APC is now fighting for its dear life. Everything is threatening to come unstuck, and unless you count the massive invasion by former PDP members into the APC as moles, most of the problems of the APC today are self-inflicted. There were small errors, faulty assumptions and miscalculations here and there, all made in the euphoria which followed the historic merger of major opposition parties which have now grown into massive problems. The acute shortage of time to resolve them is being compounded by the intense pressure from very powerful interests within the party to shape it after their ambitions. The hitherto unassailable position of General Buhari is now being openly challenged by people who, this time last year, were not even in the party. Atiku, as is rumoured, may very well be in the game to retire Buhari finally and permanently from politics, but all three careers (Buhari's, Atiku's and Kwankwaso's) could come to a tragic end if something dramatic and unusual does not happen to save the party from a damaging contest for the APC flag. PDP will not need to defeat APC in 2015: APC will lose all by itself in the manner it mismanages the great opportunity it has to change the course of Nigerian democracy.
Another unforced error that may only be manifest in the next few weeks will be in the candidature of President Jonathan.  PDP big wigs think that they have acted in the tradition of their party which insists that you cannot say no to an incumbent president when he demands for another go. They went through the usual motion of mowing down all internal challenges, breached all the rules relating to campaigning, and they think they are now ready to face whoever and whatever APC throws at them. The PDP will not reveal its plan B, assuming, that is, it has one.
So you have to speculate whether it has contingency plans for the distinct possibility that the Supreme Court could strike down Jonathan's eligibility as a candidate in 2015. How does it plan to deal with rebellious first-term governors, senators and other legislators who now want a Jonathan treatment? How does it handle governors who want to choose successors? How would it handle fallouts from serving senators who will resist pack-and-go orders because outgoing governors want their seats? With its no-going-back-on-Jonathan posture, and assuming that he does cross the eligibility hurdle, does the PDP have all answers to APC's challenge? Could it have boxed itself into a corner by assuming that the APC will only field Buhari, and that it is inconceivable that Jonathan will lose to him? Could the party be guilty of underrating Buhari's popularity or potential to limit his electoral shortcomings; and overrating Jonathan's acceptability and the capacity of campaign managers to deliver on promises to weaken resistance against him in many parts of the nation? How would PDP react to the possible emergence of a dark horse from APC, a Northern Christian, a Southern Muslim or a Southern Christian from the Niger Delta as candidates? How flexible is PDP strategy, beyond the assumption that massive amounts of money can make major differences in the manner voters behave, INEC conducts elections, the direction security agents wield sticks and guns, and the judiciary is inclined?
Politicians do not have the luxury of taking decisions in a vacuum. They make good and poor judgement calls, and reap the benefits or pay huge prices for them. Because politics is about life, limbs and livelihoods, the public is usually the victim or beneficiary of failures or success of decisions of politicians. At this moment in our history, so much depends on the manner our leaders and politicians appreciate the total context of their actions and decisions. Unfortunately it is also the case that those who lead our nation and are about to determine its future have not demonstrated the levels of competence, commitment and vision that will guarantee that our fears over 2015 and beyond are misplaced.