By Vincent Ujumadu
Awka — IMMEDIATE past  governor of Anambra State, Mr. Peter Obi, has blamed high cost of governance in Nigeria to the inability of government officials to  curb wasteful expenditure  that do not contribute to economic growth and wellbeing of the citizens.
Speaking at the World Bank Youth Forum interactive session yesterday, Obi said as a former governor, he knew areas where money could be saved for the needy sectors of the economy.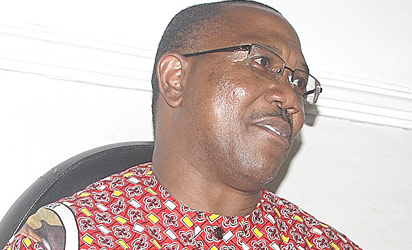 The former governor said: "What contributed to my success as the governor of Anambra State was because I decided at great personal discomfort, to shut down areas that were not necessary, which helped us to reduce the cost of governance.  Generally, governance costs so much in Nigeria and if our leaders are able to reduce the money spent in unnecessary things such as keeping many guests houses, keeping many aides that are not necessary, keeping long convoys, staying in costliest hotels, chartering planes when not absolutely necessary, servicing politicians that do not add value to the society, engaging in Epicurean life, among other indulgences, they will have enough money to do the necessary things."
Speaking on the importance of youth to the growth of the nation, Obi said  any country that did not   take care of her youth did not have a future and urged members of the   World Bank Youth Forum to remain focused about their future and the future of the country.
According to him, the easiest and most effective way to build a future for the country was through investment in education, noting that a country like Singapore, which Nigerians celebrated as moving from third world to developed economy, invested much in education and always recruited first class brains into its public services.
He explained that because of his belief in the place of education in the advancement of civilization and realizing the rot in the nation's education system, his administration decided to return schools to the missionary and gave them money to rehabilitate those schools.
The former governor said "Due to what I call toll gates on the way, I insisted that assistance to schools by development partners should go straight to the schools. We did so many other things, including provision of buses, computers, Internets, generators, sick bays, laboratory equipment, among others to all the public and Church-owned schools. The result is clearly manifesting as Anambra took first in WAEC and NECO examinations."
Obi also called on the youths to imbibe the culture of saving bearing in mind that there must always be the rainy day, recalling that before he left office as governor, he saved $156 million for Anambra State and another N26 billion in local investment.
The World Bank a Country Director, Francois Marie Nelly, in her speech, encouraged the youths to remain steadfast to be able to challenge the authorities in a positive manner that would bring forth progress and development.