By JONAH NWOKPOKU
Managing Director of Nigeria's online marketplace, Kaymu.com.ng, Evangeline Wiles, has said that the enormous growth rate being recorded on the e-commerce sector, about N1.3 billion per month, is driven by the middle class.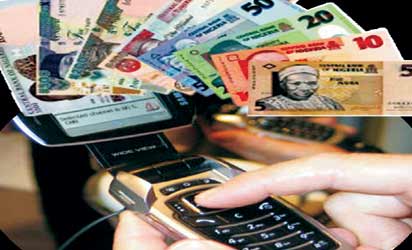 She stated this while reacting to a survey on the growth of e-commerce in Nigeria conducted by business management and consulting firm, Philip Consulting.
The survey revealed that the growth of online based transaction in Nigeria records over $2million, about N320 million worth of transactions per week and about N1.3 billion a month from the 38 percent of Nigerians who prefer to buy products through the internet.
According to Wiles "These figures can be attributed to the middle class as economic growth has led to a strong increase in the middle class, and this powerful group of consumers are demanding quality goods and services.
They are becoming the foundation of a maret-oriented economy and contributing to continued economic growth and social development."
She noted that as Nigeria continues its movement towards a digital economy, online transactions in the country are expected to reach N1 trillion by the end of 2014, boosting the cashless policy of the Central Bank of Nigeria, CBN aimed at reducing cash-based transactions.
It could be recalled that recent statistics from the African Development Bank put the middle class in Nigeria at 23 percent. This new middle class are well educated, with 92 percent having completed a post-secondary school education.
Wiles said, "Online marketing offers a level playing ground for large businesses as well as small and medium scale businesses to operate in the global market place and for regional businesses and communities to participate in social economic and cultural networks across the globe. With the growing successes recorded in the country's e-commerce space contributed largely to the middle class of the economy, the low income group is also a potential target for business investors and mass products."
She noted that the middle class is the key to sustaining economic and social development in any region and country, arguing that, "An economy without a mass group of consumers as its foundation cannot be sustained in the long run."