By PROVIDENCE OBUH
May and Baker Nigeria Plc has called on the Federal Government to ensure protection of local manufacturers in areas such as patronage and importation of drugs.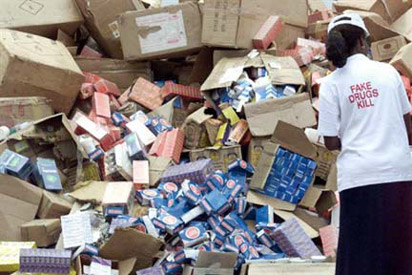 Also to commemorate its 70th anniversary, the company has mapped out plans to give back to the society by donating sickbays to public schools across the country, starting with Central Primary School Ikeja and United African Methodist Primary School, Oyingbo, both in Lagos.
At a press, briefing, Mr. Nnamdi Okafor, Managing Director, M&B, emphasised the assistance of government in the areas of patronage, protection through restriction of unbridled massive importation of basic essential medicines and promoting private sector capacity building and technology development in critical areas like vaccines production.
"What we are asking government to do is to give us domestic preference, for those of us who are manufacturing locally because we know that we have to get our materials from outside of Nigeria and that it is going to be difficult for us to compete with the same people who are giving us the actives and because we know that we cannot develop capacity if we are not protected.
"There is no country in the world that just wakes up and builds capacity. India and China at some time in their development had to protect the local manufacturers so that they can build capacity, so we are asking government to give us some level of preference which was approved on paper.
There is a 15 percent domestic preference if you are bidding for a contract and you have to compete with companies from overseas.
"We are actually asking for that 15 percent to be increased because we feel that it is not sufficient to cover for the cost advantage.
When we struggle with 15 percent we found that we don't make profit and some of the people you are struggling with for this contract are ready to even sell at cost because they want to get you out.
"Like Oliver Twist, we are saying 15 percent is good but government must ensure it is applied in all competitive tenders.
The law also says that if you do not put it in the publication or in your advert for the tender, you cannot apply it, so we are saying that this must be applied in all competitive tenders that we are going to pay for with the Nigeria money.
When the donor agencies bring their funding they are not bound to that policy of government," he said.