BY AYO ONIKOYI
Seasoned Nollywood actor, Martins Amaihe has broken the barrier many Nollywood stars have been trying to break for years by setting to be cast in a Bollywood, Indian film.
The actor, who has featured in top draw Nollywood movies like Silent night, Face-off, Rampage on Campus, among others said the casting for the Bollywood film is almost done and hinted he might have to travel to India soon to see the project to completion.
"I am so happy that I have a new project now in Bollywood. I will be attending the final movie cast which is taking place in October of this year in India. I am so happy about this because it will go a long way in uniting the two biggest movie industries in the world, Nollywood and Bollywood," he said.
Martins has done up to sixty-five movies in his entire illustrious career. Born on October 26th as the sixth of seven children into the family of Mr. and Mrs Paul Uchechukwu Amaihe of Ihebinowere-Okwudor, Njaba Local Government Area of Imo State, Nigeria, Martins has always had the passion for the arts, and believed it is the only profession that could bring out his true personality.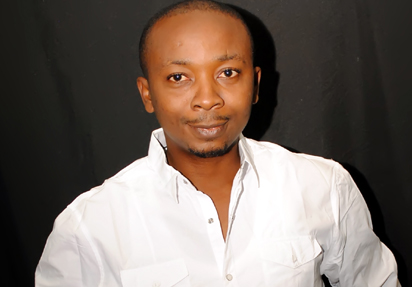 Immediately after graduating with a degree in accounting from Federal Polytechnic Nekede Owerri, Martins began his journey in the world of make-believe taking part in various activities in the Nigerian movie / theater industry Nollywood such as acting in movies, stage dramas in theaters and soaps on television.
Since 2002, as a member of the AGN (Actors Guild of Nigeria), he has produced, performed and acted in series of movies such as Silent Night, Face-off, Rampage on Campus, Cry of an Orphan (stage drama), The concubine ( a theater stage drama at the National Theater ), Black Friday (Only shows on theater) and many more.
He has been featured in over 65 movies and was previously nominated for Best Teenage Actor in Thema Award in the year 2000 for the movie Silent Night and Best Upcoming Actor on stage drama in Encomium Entertainment Award in 2009.
"I am doing more movies for my fans to see more of me. At this point in my career I will not give up. I will make sure I get to the top, give my best to viewers and stay focused in order to achieve my dream" he reflected on his career.
But Martins hasn't been as successful in the matters of the hearts as he has in the world of make-believe as he confessed to Potpourri that he his yet to find a woman he could call his own.
" After all I have achieved as an actor and in the world of movies and theatres I haven't found a woman I can settle down with. No woman has been able to capture my heart. So, I can say I am still searching for a wife material. I seek three major things in a woman. First, a woman that has the fear of God in her, a hard-working woman and a woman that's is full of respect. All the women I have seen ,want me because I am an actor but I am yet to see the one who possesses the qualities I want," he revealed.