The Nigeria  Football Federation (NFF) has replied the world football ruling body, FIFA over the letter it wrote to the federation last week requesting explanations regarding the convocation of the board meeting and the process that led to the impeachment of the former president of NFF, Alhaji Aminu Maigari last month.
The NFF had immediately after the impeachment of Maigari officially communicated FIFA on July 25 of the development.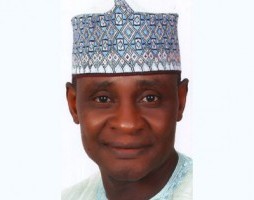 Incidentally, the ousted Maigari equally petitioned FIFA, which led the world body to request from the NFF to furnish it with details of the meeting and the process that led to the change of leadership.
Confirming the development yesterday, Assistant Director of Communications of the NFF, Ademola Olajire said that the NFF General Secretary, Barr. Musa Amadu sent the reply Friday adding that the request from FIFA was normal in the administration of football between FIFA and its member associations.
According to Olajire, it was laughable that some people were regarding the said letter from FIFA as a warning insisting that the letter had no consequential effect against the federation even as he further argued that the impeachment of Maigari was in line with the letters of the NFF Statutes afterall, the very board meeting where Maigari was impeached was called and chaired by him until when the members decided to remove him.
"I can confirm to you that the letter from FIFA has been officially answered to by the federation, through the general secretary. Let me also use this medium to again state that contrary to speculations in certain quarters, there is nothing to worry about because it is a normal process in the administration of world football.
"We have received and replied such letters in the past. There is no consequential effect to the letter because the federation has officially communicated FIFA of the leadership change at the NFF even before the letter" Olajire stated.
The executive committee of the NFF had on July 24 impeached the former president Aminu Maigari accusing him among other things of failure to call a board meeting for the past eight months, financial mismanagement and highhandedness.