MR. Anaere Emmanuel, Zonal Coordinator, Goodluck Jonathan Mass Mobilization Movement Campaign South East zone, in this interview explains why President Goodluck Jonathan should be encouraged to seek re-election in 2015.
BY Esther Onyegbula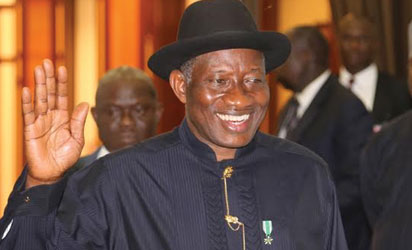 Has President  Jonathan done well these past years?
He has done so well in the area of education and he has succeeded where his predecessors failed. Take the alamajiri school scheme in the northern part of the country, previous leaders failed to realise the importance of education in that area. They neglected it, but this is the man that came and said no, these people need education. And made it compulsory for everyone in that region to enable the less privilege have access to education.
In the agricultural sector he is there, he has provided so many incentives for farmers, in the power sector the president has been able to take it to the next level, he has made sure that there is electricity in every city, maybe not up to expectation, but at least to a certain level. And he has promised to continue with that.
Do you think it is fair that President Jonathan still wants to vie for a second term in office, considering the fact that there are so many issues threatening the unity of the country?
Well in the first place nobody will say that it is as a result of Jonathan's ambition come 2015 that Boko-Haram sprung up. Boko–Haram has said what they don't want is western education, they have not said that what they don't want is President Jonathan come 2015. So the issue of Jonathan coming to power in 2015 or his ambition to run for second term has nothing to do with the security situation of the country.
Do you think the south east is marginalized?
No we are not looking at the issue of marginalisation because we are not marginalised in any way, marginalisation is a political statement that can lead to division of the country. The Jonathan administration has been so fair to the south east region, he is one of our own and he is our own and if you don't know President Goodluck Jonathan is the Azikwe of our time.
What is your word to Nigerians?
My advice to all Nigerians is to irrespective of age, status, religion, and party affiliations; where ever they are they should register, vote and protect your vote. Don't get involved in anything that will cause trouble or insecurity. Wherever you are be your brother's keeper. Keep your eyes on the ball which is President Jonathan, who is taking Nigeria to the next level.