By Levinus Nwabughiogu
Alhaji Mujahid Asari-Dokubo is the leader of Niger Delta Peoples Salvation Force and former National President, Ijaw Youth Council, IYC. In this brief interview, the freedom fighter picks holes with the concessions South South and South delegates to the 2014 national conference made at the conference with regards to resource control and derivation principle. He says, there was no basis for that.
What's your take on the many decisions of the national conference?
I supported the convocation of a National Conference because it provides an opportunity for us to talk. I find it very difficult to believe the positions and concessions the people from the South-South and South-East made at the conference.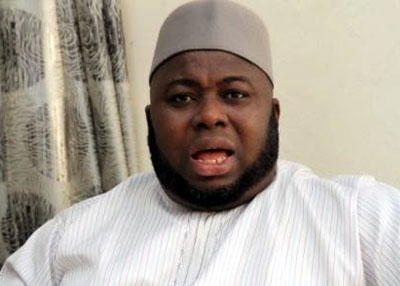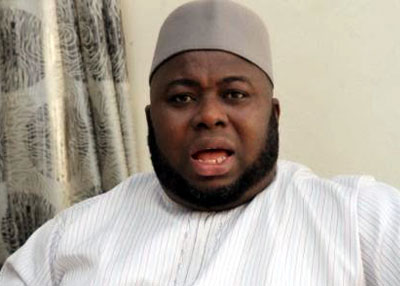 The resources of the people of the South belong to the people of the South and the oil-producing communities. There is no way they can share these resources equally.
I believe in the totality of the ownership of the resources by the oil-bearing communities and as such, there is no basis to negotiate it. The scenario is very disgraceful and shameful for those who claim to represent us to negotiate with people who have no locus to talk on those issues.
The conference was deadlocked on derivation and resource control. What's your view on the matter?
I don't believe in resource control. I believe that in the right of every nation to self-determination and with self-determination, then everything will fall in place. Resource control is just a small fraction of self-determination. Many people are independent. They control their destinies; In fact their destinies are in their hands and they can decide what to do with their resources. Nobody is going to Saudi Arabia to ask of how they manage their resources. We have the 100 per cent right to control our resources and that is not negotiable. The only usefulness of the conference is to discuss, know and see the position held by these people. We thought they have changed, but they haven't changed. They are looking for war. The war they are looking for, they will get it and we are watching them. It happened to them in Central African Republic, they want it here and they are pushing the people.
On devolution of power
On the issues of devolution of powers as far as I am concerned, the British colonialists who fraudulently conspired and contrived this entity called Nigeria and conscripted all of us into it made it a federation. When they left, there were four constitutions. There was a constitution in Lagos for the Federal Government and constitutions for the three regions. When later Midwestern region was carved out of the then Western region, it had its own constitution. So at the time of the first military coup, we had in operation five constitutions. So for anybody who say the status quo should be maintained, there was no basis for that. If we are to accept Nigeria as a sovereign state which for me is fraudulent, and has no basis to stand up, for the benefit of living together as people, we must show respect for each other.  We know that Fulanis are not from this part of the world. They are immigrants from Futta D'Jallon, killed while passing through different places and came to commit several genocides against the indigenous people of this part of the world, against the Hausa, Nupe, Gbagi, Ebira and super-imposed their alien kingdom on the indigenous people of this part of the world.
If there are people condoning and accepting them, there is no basis for us, Ijaw people, Igbo, Ibibio, Efik to accept them. If the Yoruba of Ilorin are accepting them, the Hausa of Kano are accepting them, Nupe of Bida are accepting them, Gbagi are accepting them, there is no basis for us to accept them. It is an affront on all that we hold dear to us that foreigners will be dictating to us how we will be living our lives in our God-given lands.
These people are foreigners. When Usman Dan Fodio commenced the genocide against the Hausa, Gbagi and Nupe, it was just between 1805-1808. We cannot just forget this bloody history of these  people who came to dispossess us our natural patrimony.
Today, the insurgency in the North is premised on the need for power to remain in their hands. Does it sound moral? Does it sound reasonable that a Fulani man will leave wherever he comes from and go to Jos and claim the land of the Berom and insists that he must rule the Berom? How does it sound for the Fulani man to go to Gboko and insist that he must have a grazing reserve? So an Hausa man go to Guinea and  Futta D'Jallon to own a farm land? Why should we always condone all these unreasonable issues? Yet, they want grazing reserves in Tiv lands. They want to rule over the Berom and Lantang in Plateau. Why are they over reaching their bounds? Why do they think they have monopoly of violence?   I am an Ijaw man and a good Muslim brother. All of us will pray together and do everything together.