By Simon Ebegbulem
BENIN CITY — Special Adviser to the President on Niger Delta and Chairman, Presidential Amnesty Committee, Mr Kingsley Kuku, weekend, said President Goodluck Jonathan had developed the North more than former Presidents of Northern extraction, adding that whether the North wants it or not, President Jonathan will run for a second term.
Dismissing the recent position of some leaders of the North that President Jonathan should find the Chibok girls abducted by the Boko Haram sect or forget 2015, Kuku said it would be in the best interest of the North to back President Jonathan in 2015, insisting that the President needs a second term to be able to develop the Niger Delta, where he comes from else he may not be allowed home by his people.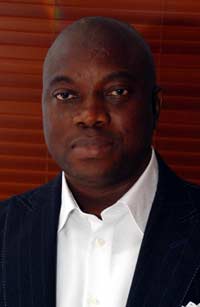 He spoke while delivering a lecture at the 10th convocation ceremony of the Benson Idahosa University, Benin City, Edo State.
Noting that there was still poverty in the Niger Delta more than the North contrary to the claim of the North, Kuku said: "The North East has leaders, elders, it has former Generals, current Generals, it has governors.  People of the North-East have ruled this country more than the Niger Delta.
This is the first time we are ruling this country. They ruled this country for 39 years plus, they talk about under development, come and see poverty in the Niger Delta, you will be embarrassed.
"A man who is on water but cannot get water to drink, a man who will excrete in that water and drink from where he excretes, then you are talking about poverty to that man.
Then this same man is the one who contributes 90 per cent to the economy of the country, then you undermine that man. You will say he is the one under developing your place how?
"In fact, the Niger Delta people are telling President Jonathan that except in his second term he faces the Niger Delta, he should not come back home.
He brought railways back. Railways for 30 years never worked in this country, Jonathan brought it back and you say that President is not good? For the first time, from Lagos to Kano by rail is working. Look at the road from Benin to Ore, the road is so beautiful."