By JAPHET ALAKAM
Nobel Laureate, Professor Wole Soyinka, yesterday, decried the attempt by some terrorists to truncate the education of Nigerian youths by abducting them, declaring that every effort will be made to ensure that youths are educated.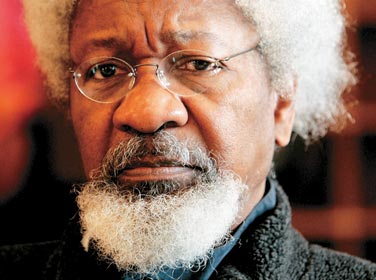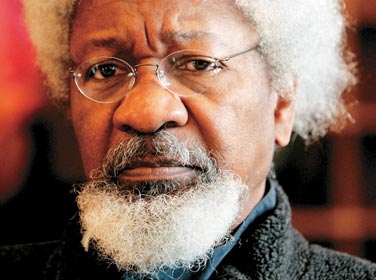 Professor Soyinka, who played host to 80 students from different parts of the country, who were finalists in an essay competition to commemorate his 80th birthday in Abeokuta said: "It is bad that some people are bent on truncating the education of the youths.
"Some of you have come from many parts of the country, especially those that have insecurity challenges. Nobody will mess with your education. The trouble some of us have taken to promote education will not be truncated by few people."
He denied the statement credited to him in the media to the effect that Nigeria cannot break on account of insurgency.
He said: "I did not say categorically that Nigeria cannot break on account of Boko Haram and corruption. But one part of the country is in trouble and we will not abandon them. If one section of the country says they have the power to rule, then I can say let them go."
On the issue of homosexuality, Soyinka said: "It is a biological issue. State should not interfere in the life of an adult. People should be allowed to live their lives the way they like."
Citing the case of former governor of Zamfara State, Sanni Yerima and his marriage to a minor, Soyinka said: "Legislators have lost all moral rights to speak about homosexuals. They have failed to protect the girl child in this nation."
On God's existence
Answering a question about the existence of God, Soyinka said: "It has been a source of inspiration to many, especially the ethical people. Sometimes their beliefs make them to act in different ways.
"I do not want people to believe in anything that inconveniences others. I do not believe in ghost. Do I believe in God as represented by Christians? No. Do I believe in God as represented by Muslims? No. I believe in humanity."
Governor Ibikunle Amosun of Ogun State, in his speech at the occasion, congratulated the students for their feat and enjoined them to be focused and dedicated. He reiterated his administration's stand in the provision of quality education for the people of the state.
He said: "We are growing our future leaders and the future Soyinkas. There is nothing anybody can give you apart from education. The person we are celebrating today made his marks because he was educated.
"You must first be educated before anything and that is why my administration is providing free education at the primary and secondary levels.
"I hope we will have many more of Soyinkas in the future and I am sure that he will be happy to see many more of our youths step into his shoes. That is why we are putting up a system that would make that possible.
"Soyinka is not just a writer, he is an activist and the one who keeps governments on their toes.
"He is one of those that fight for the masses and I believe it is a legacy we will like to keep."