By John Egbokhan
Team Nigeria will to night join other Commonwealth countries to celebrate the start of the Commonwealth Games in Glasgow.
With the push for medals starting tomorrow, Team Nigeria will take their mind out of the hassles as they join other nations in a spectacular celebration of life, arts and entertainment all rolled into one show , which organisers say will blow the mind of all.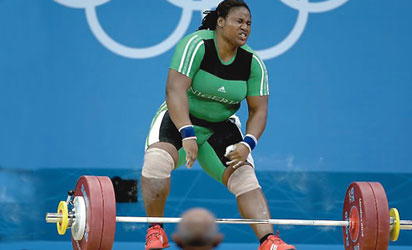 London Olympics flag-bearer Mariam Usman will once again carry the flag of Team Nigeria tonight in Glasgow.. The weightlifter's expected entrance into the track of Celtic Park will surely lift the spirit of Nigerian fans, who will be counting on her for medals. Nigeria will feature in seven events, comprising athletics, boxing, table tennis, wrestling, shooting, weight lifting, and Para sports.
Since the country's maiden appearance at the 1950 edition in Auckland, Nigeria has featured in nine other Games, the last being in New Delhi in 2010, where the athletes garnered 11 gold, eight silver and 14 bronze medals, which ranks as the country's second best outing at the Games.
The best outing for Team Nigeria was the Victoriaames in 1994, where the athletes scooped 11 gold, 13 silver and 13 bronze medals.