By JONAH NWOKPOKU
Recently, PayPal announced that its services are now available in Nigeria.PayPal is an international e-commerce business allowing payments and money transfers to be made through the Internet. Online money transfers serve as electronic alternatives to paying with traditional paper methods, such as checks and money orders.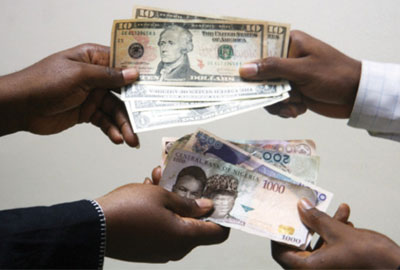 Before now, PayPal had operated in 193 countries including 37 African countries.
This recent move implies that the company's services are now available in forty African countries with localised marketing websites.
This move has varied implication for Nigeria and local operators of payment processing in the country.
First, the move is a signal that Nigeria is now a safe haven and a ripe market for electronic payments. This means that with PayPal's entry, other global payment processors will soon follow. And should that happen, the competition will likely become stiff and whether the local operators have the capacity to withstand that sort of competition is arguable.
However, Nigeria's electronic payment processor, eTranzact said it is too early to say if PayPal's entry would have such significant impact on Nigeria's payment ecosystem. It however called for stronger collaboration among stakeholders, especially the operators to drive the growth and development of better integrated payment systems.
"Collaboration is key to the growth and development of better integrated payment systems for Nigeria," said eTranzact's Executive Director, Strategy and Corporate Development,Mr. Ike Eze.
He noted that it was such collaboration that gave birth to eTranzact in the first place and that it had helped to  evolve over the years providing much needed electronic payment solutions in Nigeria.
But does he think that PayPal's move will have any impact on the local payment scene?
"It is too early to tell," he said.
"However if Paypal had entered a few years earlier when we were trying to build out the payments space in Nigeria, then it might have been easier to say," he added.
He explained that, "In the payments space, we take a look at ubiquity, which means you cando payments for 100percent of Nigerians on mobile, using USSD, SMS, GPRS/lnternet. We think with the low internet penetration, you need all this to reach the market.
Over the years, we have watched as several payment companies, some local and others international, set their sights on the Nigerian payments space without a full understanding of the needs of the space, and have subsequently departed the market."
In this regard, he noted, it would be difficult to pinpoint what the need for change and where the threats would come from. Various factors would be responsible for any strategic move for a reform by any business.
"Sometimes companies simply react to public outcry by acting out change, while other times they truly adapt to the needs of that society, and this time everyone will have to wait to see which one this is," he said.
"In this case, economies of scale and legislation are two big factors that affect pricing of any product in any part of the world and this is something that is considered by any payment player globally when entering new markets. Hidden charges/high commissions are also things that a lot of people overlook when doing their comparative analysis of products/services, and these are some of the things that we eliminate for the consumer," he added.
Entry of foreign players on the sector does not particularly pose any threat, to eTranzact, he further explained, because, it has invested heavily on infrastructure, which it cannot prevent other players from utilising, to help drive financial inclusion and help the payment system in Nigeria to develop.
He noted that Nigeria's payment system requires an understanding of the local challenges to be able to play in the industry. Inability to appreciate this will prove fatal for any foreign investors.
"We are an advocate for financial inclusion and improved access for Nigerians and we continue to hold these values, looking for ways to help champion this.
The eTranzact platform is Nigeria's first multi-application and multi-channel electronic transaction switching and payment processing system, and we provide a platform that companies providing payments solutions and other industries can plug into.
We have created an enabling environment that allows a lot of these companies to think of playing in the Nigerian payments space.
"We have been heavily focused on building what we believe is the infrastructure and backbone of what the Nigerian payments space requires to fully explode, and with the growth of several new sectors, we are finally at that place where we can begin to enjoy the dividends of what we have built for payments in Nigeria," he said.