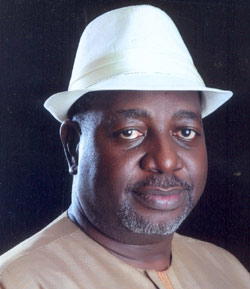 Ise-Idehen
BY GABRIEL ENOGHOLASE, BENIN
HON Jude Ise-Idehen represents Ikpoba/Okha state constituency in the Edo State House of Assembly. In this interview, he spoke on his decision to defect from APC to PDP, the crisis in the House of Assembly that led to his suspension from the legislature and other issues   Excerpts,
What were the reasons that led to your defection from the APC to the PDP?
For me there were a lot of things that accumulated over time before I made that decision. A lot of things led to it and one was the way the Comrade Governor started controlling everything that happened in the House. It started way back in June or July 2012 or even before then. One of such was when they dissolved the House Service Commission because he said that one man offended him and because of one man, he made ten people jobless.
We pleaded with the Speaker, the Majority Leader and everybody involved that if one person has offended the governor, they should at least discipline that person and leave the others. These are all family men, but they refused. It is those kinds of dictatorial tendencies that made me kind of sit up and start looking somewhere else before a lot of things started happening.
There have been insinuations that you were induced financially to leave the party and not out of personal volition. What is your reaction?
I met the Comrade Governor about a week ago (penultimate week) and I told him to his face that, that was a lie that was uncalled for and for a sitting governor to come out with such a statement, that he has been reading in newspapers that the defected APC lawmakers collected N50million each. To me, that was unfortunate statement for the Comrade Governor to make because the governor has the power, the intelligence and the capacity to find out if it was true that we collected money or not.
Well, I will put the record straight that I have not collected a kobo from anybody, not from the PDP or APC; I stood my ground that I went to the governor to tell him that I was leaving the party; he knew the problem that we had in the party. We have had issues in the party for over one and half years and we met him on a couple of times and we told him our minds, that the way things are running in the party was not fair. He knows the reason why we left. It was just not that we woke up one day and left.
Hon. Kabiru Adjotor, the House Committee Chairman on Information said that you people were suspended not as a result of your defection from the APC but you were inducing others with money to defect to the PDP.
He should come out publicly and point out any of the 24 members in the State House of Assembly that I, Ise–Idehen promised that I will give Y or X amount of naira or promised that I will give money to leave APC for the PDP. He should name one person. I am not going to join issue with Adjotor because he is just talking of what he does not have knowledge of.
I have my self integrity and I have told them before that I am not from a poor family; my grandfather was a senator from this state and I am from a well known family in Benin that has long history.
To what extent would you say that the State House of Assembly is independent of the Executive in the performance of its duties?
It has been like this for a while; it is just that some of us have been resisting it and those of us that were resisting government's interference in the legislature were labelled rebel leaders in the House and the governor keyed into that because we always told him our minds.
A lot of those who go to the governor to collect money are not comfortable with us, they always tell him, don't worry; we will do this or that. When they meet people like us and cannot convince us, they lie to the governor that we are opposing him in one way or the other. The governor on his part has not called to say why do you oppose me or are always opposing me; he has not done that as a father to all.
What is your take on the crisis in the House?
It is unfortunate that it has happened like this; things should not have gotten to the stage it is today because the laws are very clear. You cannot suspend a legislator for more than 24 hours and if they say they are law abiding, then, they should follow the law which says it is 24 hours. You don't need anybody to tell you to come back to the House after 24 hours suspension. Besides, the suspension itself is illegal because the House can only suspend one person at a time and that person must be present and at the point of our suspension, none of the four of us that were suspended were present in the House. So, technically, the suspension was illegal and the only thing that would solve the crisis is for the House to revert to the status quo before the suspension.
It is being speculated that it is not Uyi Igbe that suspended you, that he is being manipulated .what do you say?
Uyi Igbe has been a friend for about seven years and we have been much close. I cannot really speculate on who is designing this; the burden is on him because he made the pronouncement, so, I will hold him responsible, I don't know if he is being teleguided and if he is being teleguided, he has a mind of his own to know what is good or wrong. He should be able to tell those teleguiding him that what they told him to do was wrong or right because he is educated enough, the laws are there; if he cannot read the books, he should tell the Clerk of the House or the legal Department to enlighten him. If he is being teleguided, it is unfortunate for him but I don't want to believe that he being teleguidcd.