By Ikechukwu   Ogbodo
Since1999 proper representation of the people at all levels of government especially National Assembly has been lacking.
As the 2015 general elections draw nearer, many are now jostling for various elective positions without stating who they are, where they are coming from and what they can do for the people and the country at large.
It is of utmost importance that the track record of aspirants should be properly scrutinised before supporting such people in the elections. The political parties should see themselves as channels for good governance that owe the nation a duty of producing the best materials for the good of the people.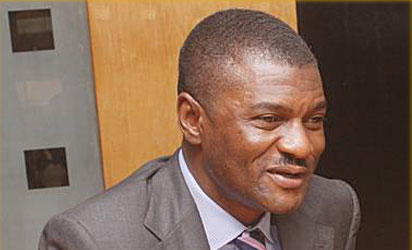 This is major task before political parties and the people of Enugu East senatorial district as the countdown to 2015 elections begin in earnest. Already, several political gladiators are posturing in the state to be granted legislative mandate to represent Enugu East zone in the senate, even when they are convinced that the shoe does not fit their sizes.
The cacophony of aspirants in Enugu East senatorial district is becoming more prominent. Among them is the outgoing Director General, Nigeria Economic Summit Group, (NESG) and former minister for information, Mr. Frank Nweke (Jnr).
Ever since Nweke declared interest to run for the position, councillors from the area who saw him as the right man for the job and paid him solidarity visit have been suspended by those that see him as a threat to their ambitions. Even men of yesterday who did not do well are also intolerant of a new order as exemplified by Nweke.
Interestingly, Enugu East senatorial district is comprised of six local government councils made up of three Enugu metropolitan councils, and three rural council areas.
Winning elections in the senatorial district could be as challenging as interesting because the urban population is mainly non-natives. It is also remarkable that since 1999, no Senator has represented the zone twice in quick succession.
Mundane issues including clannish sentiments are being expressed.
They desperately chase political leadership of the zone, knowing that the zone will not produce governorship of Enugu state in the next eight years. So who would rightly become the rallying point of the zone in post 2015? Many believe Nweke undoubtedly fits into the shoe.
Nweke Jnr stands out distinctly as a technocrat. He is said to be the new kid on the block, without blemish and with greater confidence.
As one with a wealth of experience drawn from the public and private sectors, he is expected to do well in legislation that will drive growth in government.
It is even said in some quarters that stakeholders in and outside the zone wanted him for governorship in 2007, but that he declined to pursue further studies that has now equipped him better for a national assignment. In 2011 also, he was tipped for Senatorial seat, but for some arguments then that he did not want to engulf himself in the fray, he stayed away.
Within and outside the zone, Nweke jnr is dear to the hearts of progressives and the grassroots. Many see his foray in the contest for the senatorial seat as a paradigm shift from the old order of godfatherism. His youthful exposition, exposure and intellectual prowess speak for him.
At the moment, he seems to be the man that will effectively represent Nkanu land. Today, an average Nkanu man sees Nweke jnr as one capable of attracting constituency projects, and drives grassroots development to the zone, if elected.
This is because he is not among those who see the senatorial seat as a retirement benefit or consolidation of a captured territory.
Nweke has always made it clear that his entry into the race is out of the burning desire to provide quality representation for his people at the Senate. Already so many groups, including Nkanu Peoples Forum have welcomed and endorsed Nweke's ambition. These groups made up of
prominent people and the downtrodden in the zone have always argued that Nweke meets their criteria for the calibre of a senator required to represent them.
The groups were of the opinion that after thorough examination of Nkanu sons and daughters that have declared interest in the seat, they zeroed in on Nweke Jnr for his experience in national and international affairs, economic sagacity and cultural values of Nkanu clan.
A demographic and geographical statistics survey within the zone revealed that Nweke would not be a push over as the odds are likely to favour him. He is viewed as a detribalised Nigerian who has always got it right with whatever he sets out to do.
At this point, it is therefore instructive that the Peoples Democratic Party (PDP) delegates in Enugu east senatorial zone who will be electing candidate for the Senatorial position should live above boards to decipher that they will not be electing just a Senator for the zone, but a national player who has criss-crossed among the divides of the country. One of such men is no other person than Mr. Frank Nweke Jnr.
Mr. Ogbodo, a public affairs manager lives in Enugu.