BY DAYO ADESULU
Last Wednesday, the  education sector got its 18th  Education Minister from June 1999.
After over 10 months without a substantive education minister, Mallam Ibrahim Shekarau eventually assumed office as the Minister of Education. It would be recalled that Professor Ruqqayattu Rufai bowed out of office as the Minister of Education in September 2013.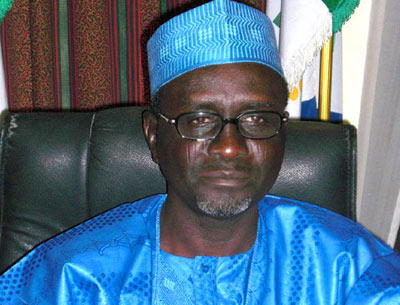 Since Shekarau was confirmed minister on July 10, mixed reactions have trailed his appointment. While some stakeholders hailed his appointment saying he is a round peg in a round hole because he was a teacher, others have queried it, arguing whether he is really the best hand for the job or that the post was politically motivated.
Because of the sensitive nature of the education sector, many believe that any person who will minister the sector must be passionate about education, have vision for it and be ready to proffer solutions to the lingering problems of the sector. Does Shekarau possess these qualities?
Without doubt, Shekarau should be ready to confront the seemingly insurmountable problems of industrial action by lecturers and students, provide admission spaces for estimated 1.2m students writing JAMB every year and should be ready for another round of ASUP strike if at the end of three months nothing concrete is done to meet their demands. For ASUU, the new minister must ensure that the agreement reached with the Union is maintained.
Since June 1999, 17 ministers have served in this office and they all inherited one problem or the other which were either half-solved or compounded the ministers before leaving office.
Tunde Adeniran (June '99-Jan. 2001); Alhaji Lawam Batagarawa (June '99 – to 2001); Babalola Borishade (Feb. 2001 – June 2003); Alhaji Bello Usman (Feb. 2001 – June 2003); F. N. C. Osuji (July 2003 – Feb. 2005); Hajia Bintu Musa (July 2003 – June 2005); Chinwe Obaji (June 2005 -June 2006); Halima Tayo Alao (June 2005 -2006); Grace Ogwuche (Feb. 2006 – June 2006); Oby Ezekwesili (June 2006-April 2007); Sayadi Abba Ruma (June 2006 -April 2007); Adewunmi Abitoye (June 2006-May 2007); Igwe Aja Nwachukwu (June 2007 – December 2008); Jerry Agada (June 2007-Dec. 2008); Hajia Aishatu Jibril Dukku (June 2007 – ?), Sam Egwu (De. 2008 to March 2010); Ruqqayat Rufai (April 2010 – Sept. 2013) and Mallam Ibrahim Shekarau 2014.
Can Shekarau make a difference in the sector before 29 May, 2015?
Reacting to Shekarau's appointment as Education minister, Professor Oyesoji Aremu of the University of Ibadan said, "If you look at what produced Mallam Shekarau as a minister, you will discover that he left APC for PDP because he has a misunderstanding with Governor Kwankwaso of Kano. The issue of 2015 election brought him on board so he can secure Kano for President Jonathan.
"His appointment as a minister is political. He has just left APC and not yet settled down, therefore in the Ministry of Education, he would not give it everything because his eyes are on the Kano State Government seat. He will not be totally committed to the ministry. He won't behave as a professional. He is a square peg in a round hole. In this country, we have true educationists, people that talk and teach education. It might not be a professor, but a core professional who is not a politician. However, I believe he will be a better minister than Nyesom Wike because he will be less controversial than Wike."
To buttress his point that he will be relatively better than Wike, Aremu said that  Shekarau  has education background, adding that as the former governor of Kano State, he will be proactive when it comes to the issue of the Education ministry in Nigeria.
According to him, the new minister has to adopt a holistic approach to the issues in the ministry. He said that for over 10 months, polytechnics and colleges of education were on strike.
For Shekarau to succeed, he reiterated that he must approach the issue of strike holistically. The polytechnics, he noted, suspended their strike giving him the benefit of the doubt to look into the issues raised by the union. He  urged the minister to call a meeting to look into some of the issues raised and tackle them holistically so that in the nearest future, there won't be industrial action.
Also, Aremu expects Shekarau to look into the secondary schools especially, the Unity schools as regards the issue of terrorism in Nigeria.
On the Safe School Initiative, he maintained that schools can only be safe where learning takes place adequately and where learners and teachers are in an environment devoid of tension.
He said: "As we have it right now with the issue of insurgency, adequate learning cannot take place. I expect the minister to have a synergy with the Ministry of Defence. Because education industry cannot stand alone, it has to be done in such a way that there will be protection for the school children.
"Besides, the issue of Almajirai should be looked into so as to get them back to school. Aremu who lauded the Federal Government initiative to educate the almajirai stated that there is need  to get them back to school and give them quality education.
About university education, he said: "All appears to be okay. however, that is not to say there are no issues that are yet to be resolved. The new minister should look into the agreement reached with ASUU and ensure that every letter of that agreement is taken into consideration. That will make university education safe from any industrial action for many years.
Moreover, NECO, WAEC and JAMB should be looked into to have a comprehensive education agenda in Nigeria."