By  Aminu Diko
Infrastructure deficit is a global challenge and nations respond to such challenge differently. The Federal Government of Nigeria established the Infrastructure Concession Regulatory Commission (ICRC) in order to regulate how Federal Ministries, Departments and Agencies (MDAs) deliver infrastructure service through Public Private Partnertship (PPP).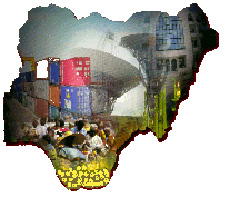 In discharging our mandate, and in order to succeed, we must work closely with a number of Institutions, and MDAs. One of the mandates of the Commission is to collaborate with States governmnent to establish a cohesive national PPP framework.
This cannot be achieved without the support of the Governors of the States. Among the Governors that have shown significant interest in this collaborative effort are their Excellencies, Governors Mu'azu Babangida Aliyu of Niger State and Capt. Idris Wada of Kogi State.
PPP procurement will always have significant impact on the nation's economy and it is for this reason that every Federal MDA is required to seek guidance from both the ICRC and the Federal Ministry of Finance. To assure the MDAs of support, the Hon Minister of Finance and Coordinating Minister of the Economy, Dr. Ngozi Okonjo-Iweala, has established a very strong PPP Department in the Federal Ministry of Finance that would assist MDAs in developing PPP projects and negotiating financial terms of the transactions.
ICRC is a Regulatory Commission and not an implementing one. We therefore do not own the infrastructure projects we regulate. Our role is to regulate and guide MDAs, who own the projects, in structuring PPP transactions identified by them.
Once financial close is achieved and contracts are executed between the public and private entities, we are required, by law, to take custody of such agreements and ensure compliance with the terms of such agreements. A 12 point PPP process Guide has now been issued by the Commission to assist MDAs in appreciating the process better.
This guide is available at the ICRC website. Similarly, in compliance with the Infrastructure Concession Regulatory Commission (Establishment) Act 2005, the Commission is required to publish annually a list of projects MDAs have identified as eligible for consideration as PPP. The 2013 and 2014 lists have been published on the ICRC website.
We have to celebrate the fact that under His Excellency, President Goodluck Jonathan's Transformation Agenda, Nigeria had indeed impressively responded to its power challenges by privatising, in 2013, the entire power sector of the country through a process that was internationally acclaimed to be the biggest of such exercises in the world.
Interestingly, two of such transactions regarding the Kainji and Shiroro Hydro dams were structured as concessions. In that regard, these transactions would be subject to the regulatory oversight of both the ICRC and Nigerian Electricity Regulatory Commission (NERC). In due course, ICRC will meet with NERC to sort out the practicalities and harmonise roles.
Initiating a national PPP framework and developing PPP projects requires high technical knowledge and capacity. It can also be expensive. The World Bank has provided Nigeria with a facility to support the development of both the framework and the capacity of MDAs to identify and develop PPP procurement projects.
The African Development Bank has also consistently identified with us in our quest to develop a credible PPP framwork. Today, we also celebrate such committments. Today's event specifically aims to deepen our knowledge of PPP through the benevolence of PriceWaterHouseCoopers (PWC), who has made it possible for us to benefit from experiences from other jurisdictions. We definitely cannot thank them enough for the rich faculty they have assembled.
*DIKO is the Director General, Infrastructure Concession Regulatory Commission