BY OLASUNKANMI AKONI & MONSUR OLOOOPEJO
LAGOS—Governor Babatunde Fashola of Lagos State, yesterday, lambasted the Peoples Democratic Party, PDP, for holding a rally in celebration of its recent victory in the Ekiti State governorship election at the Gani Fawehinmi Park, Ojota, describing the party as 'inconsistent in its thinking.'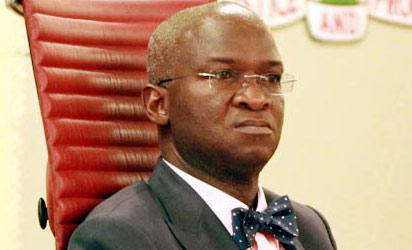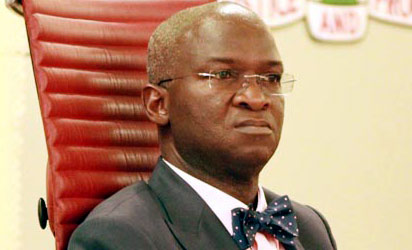 State chapter of the PDP, last Friday, held what it termed a 'Thank you rally' for the governor-elect of Ekiti State, Ayodele Fayose, at the Park.
The park was built by the state to immortalise the late Human Rights crusader and Lagos-based Lawyer, Chief Gani Fawehinmi, SAN.
Fashola, who spoke at 2014 Tree Planting campaign, with the theme 'Better life is with trees,' held in Sangotedo, Eti-Osa Local Government, said the party which criticized the creation of parks and the tree planting initiative of the government, had turned the same park to campaign ground.
The governor, said in 2008 when the state commenced planting of trees and creation of parks, the opposition party described the initiative as cosmetic and not for the downtrodden but the elitist in the state.
According to him, "You will recall that the Gani Fawehinmi Park is one of the products of this Greening and Tree Planting initiative; there was no park there before 2008. But our opponents have no shame, in their unthinking inconsistencies. It was at the same Gani Fawehinmi Park, Ojota that they now chose to hold their party rally last week. They lied, they forget what they said, what they complained about, I urge residents of Lagos, not to believe them.
"Ask them, have they forgotten that the park was cosmetic, have they now forgotten that the park is elitist, or indeed are they the true elites? For me, they have shown themselves, up for who they are, a party that is unworthy of trust and lacking in consistency. Also, in 2012, when people rallied at that park in Ojota, to protest the anti-people policy of the subsidy removal by our opponents, early in the New Year; that was their New Year gift to Nigerians in 2012, people who went there to protest against this policy were repelled by heavily armed security personnel."
Their attitude, the governor said was to "turn security personnel against the people they are supposed to protect instead of against those who threaten the people."