By JAPHET ALAKAM
The high rate of unemployment in the country has be blamed in part to the poor policy planning and poor implementation of policies especially in our sciences.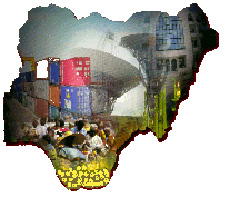 Hence the need to fashion a way of teaching the students to make them gainfully employed which is skill acquisition. This was the submission of speakers at the 6th edition of what has become an annual ritual better known as Authors Forum held at Kakanfo Inn,Ibadan.
The forum which was well attended by eminent personalities especially authors and scholars as usual afforded them an avenue to brainstorm on the book and how authors have faired in the last one year, but this year's topic was somehow a departure from the previous years that usually dwells on books and related issues as it focused on the topic, 'Science Education as an Entrepreneurship Platform and Career Opportunities for Sustainable Youth Employment' .
In his lecture, Prof. Mamman Audu Wasagu, the Provost, Federal College of Education and African Regional Representative on the International Council of Association of Science Education, who delivered keynote address noted that Science and technology education is critical to the elimination of unemployment and the realization of sustainable youth empowerment in Nigeria.
According to him, at a time when the youths are roaming around the streets, and are becoming ready instruments in the hands of evil ones for their nefarious activities,there is the urgent need to develop youth entrepreneur skills in order to reduce unemployment.
Wasagu who noted that Science education is the bedrock upon which scientific and technological development depends, deplored Nigeria's poor attitude to strengthening it, which he said should usher in technological advancement and attract corporate patronage. To him, government has a lot to do on this and posited that adequate attention should be paid to governance structure and how it has added to the woes bedeviling the country. As he observed that, "poverty and illiteracy are indices of bad governance and until we can solve poverty and illiteracy problems, we cannot guarantee good governance".
The renown science educationist also highlighted some areas which need to be addressed. One of them is the unnecessary change of educational policy by Nigerian Educational Research and Development Commission (NERDC), which he said is deepening illiteracy. NERDC are found of changing curriculum at will, this he said must stop so as to stabilize the educational system for development.
For science education to be meaningful, Wasagu said it must be technology driven otherwise such science education would become sterile. Noting that while science concerns itself with knowledge, technology is its application to enterprise or entrepreneurship that should bring about employment.
To Wasagu, the type of education Nigerians need is the one that encourages entrepreneurship for the purpose of solving unemployment problems in society. He also encouraged youths to have entrepreneurship mentality that would remove their minds from paid employment. For that to be actualised, such entrepreneurship minds must involve the creative process, requires devoting time and efforts towards creating things, involves reward and risk-taking. The youths must be goal-getter, culture of work, creativeness and persuasiveness, must build skills, know-how and risk tolerance as being integral to the success venture.
Another drawback to the success of technology-driven society is non funding of research bu the government. He argued that government and industries must be ready to fund research and incorporate every bit of technology that is developed locally into mainstream as means of encouraging innovations coming from institutions. "And unless this done, Nigeria would continue to be the highest importer of finished goods from Asia and the rest of the world." He added.
On the much talked issue of transfer technology to Africa, Wasagu said' that such is not workable, as it is either that technology is created from within or stolen from wherever it can be found! Urging Nigeria to emulate the way it is done in the west where governments and industries invest heavily in Science, Technology Engineering and Mathematics education otherwise referred to as STEM.
For Wasagu,all we need is progressive-minded people, entrepreneurship holds the key to job creation, which in turn rests what scientific and technological advances can make possible. However, for this to happen, he argued that there should be paradigm shift in the educational system from 'less content or theory to skill acquisition that leads. to entrepreneurship".
Finally, suggested the need to,
"Strengthen the curricula in entrepreneurship, encourage annual career talk for the promotion of awareness of career pathways and opportunities, increase public awareness on the value of early stage entrepreneurship in science education, reduce bad governance and tackle science illiteracy through the ,Provision of equal to quality science education.
Contributing during the question and answer session, Prof. lke reminded the audience of the exploits of Biafra during the country's civil war, how they weres able to refine the fuel it used after Port Harcourt fell to the federal forces, manufacture their weaponry and other usable technologies and condemned Nigeria's attitude towards technological development.
According to him, "Biafra taught us to use our brains." Citing how Crude oil is being refined in the Niger Delta by local hands, he concluded by saying that "We can do many things productively if we choose to use our hands!"
On his part, Chairman, University Press Pic, Dr. Lalekan Are attributed the high unemployment rate in the country to defects in the nation's academic curriculum which led to limited teaching techniques and dearth of thinking abilities among youths.
Are said that increasing unemployment in the country was the result of poor policy planning and implementation of the nation's educational system, especially, science education. He pointed out that many young Nigerian men and women, after leaving school, are not gainfully employed for individual and national development, due, in part, to poor policy planning and implementation in our educational system, especially science education. Are also made reference to the standard of education in the US and Asia, which he said, was designed to test the ability of pupils and students to think independently and develop their initiatives.
Are said, "Science knowledge and its application are deployed to the creation of job and entrepreneurial opportunities in developed nations and this they achieve by fashioning a school system that teaches students actualisation of scientific processes for the purpose of creating wealth for individuals and collective benefit.
"The educational system in such countries revolves around inspiring young minds to undertake researches that explore the sustainable usage of resource. Science education is the bedrock upon which scientific and technological advancement depends. Science and technology education is also critical to the elimination of unemployment and realisation of sustainable youth empowerment in Nigeria," said Are.