By Benjamin Njoku
Incumbent National President of the Actors Guild of Nigeria (AGN) Ms Ibinabo Fiberesima, last week put to rest speculations when she declared her intention to seek a second term as AGN president later this year.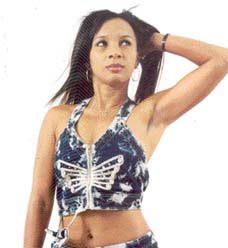 The ex-beauty queen made the declaration while speaking at the first anniversary of the Victor Osuagwu-led Lagos State branch of the AGN, which held last week at the popular celebrity hangout, O'Jez, Surulere. She said, "I won't work so hard and let someone else  take the glory."
Continuing, Ibinabo added, " My people want me back. I was really planning to move on to doing my own stuff but someone did something that touched me. He came to me with a list of everything I promised I would do for the guild during my campaign. He was itemising everything I did as he stated  I have delivered on every promise I made to the guild. I looked at it and it was true. He looked at me straight in the eye and said "of a truth you have done well but you and I know that you have not done all that you can do. He left me thinking and asking myself why I wanted to leave after the first tenure and every answer I came up with convinced me I was just thinking of myself. God reminded me my promise that I will live to serve him by serving his people."
Ibinabo, who later presented the certificate of occupancy of the parcel of land given to the AGN by President Goodluck Jonathan-led administration urged actors to show love to themselves. She also hinted that the guild is plannning an inter-state dance drama and poetry competition to discover talents.