*Chibok: 'Asari's statement puts govt in bad light'
Alhaji Adamu Aliero is a former governor of Kebbi State. He was also a Minister of the Federal Capital Territory (FCT) and a senator. He is currently a delegate to the National Conference in Abuja. In this interview, he speaks on the state of the nation, especially the Boko Haram terror activities.
By Levinus Nwabughiogu
Many people believe the country is at the crossroads presently. There is insecurity, high unemployment rate, corruption and all that. Do you share the same view?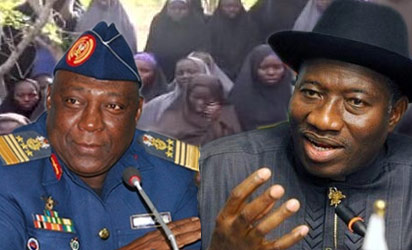 Well, it is true that we have insecurity, we have unemployment, we have poverty all over the country. But we are determined to overcome all these problems. It is part of nation-building and a process all nations have to go through.
What is important is our determination, our zeal to overcome them and this National Conference is poised to come out with solution to virtually all the problems and, hopefully when all these recommendations are presented to government, they will be implemented.
The problems will get exacerbated if nothing is done to implement our recommendations. Some of us who work day and night to come up with the recommendations will be pained because the hard work, determination and devotion we have shown during the work and even the plenary will be in vain if they are not implemented.
But we are optimistic that the recommendations will be implemented because government has given us guidelines that before any resolution can be accepted, it must have at least 70 percent of delegates supporting it and it is even suggested to us that we should work on consensus.
It is only when consensus cannot be achieved that we can resort to getting 70 percent; if they came up with this guideline, certainly, they are going to implement everything we recommend to them. I believe that for them to come up with the formula; even the National Council of State accepted the formula, it means they are serious about implementing it.
So, I want to allay the fear of delegates and even Nigerians at large that, from all indications, government is poised to implement our recommendations.
Let's go back to the issue of insecurity. More than one month after the Chibok girls' abduction took place, government is yet to find them. What does that tell of this country?
It is a very sad and ugly development in our history. For 270 girls to be abducted and for them to stay for over 40 days without being rescued, it tells a lot about our preparedness to handling terrorism. Actually, what happened was that, initially, we never took the issue of terrorism serious. It was limited to two states.
Later on, it spread to states like Kano, Kaduna and eventually Abuja. It was only then that government started taking the issue seriously and even then enough measures were really not taken and the whole thing keeps on exacerbating.
However, we are happy that some of the measures taken have worked and for over a year now before the Nyanya incident, the insurgents were limited to Borno and Yobe states. Unfortunately, of recent, they started coming back to Abuja.
If you remember, there were bomb blasts here in Abuja before serious measures were taken to push the terrorists out of Abuja and they went back to the Northeast. Even though a lot has been done, a lot more still needs to be done in order to stem the tide of insurgent attacks in the country.
We have lost so many people. We have lost a lot of properties. We have lost a lot in terms of commerce and industry. And it is really, very, very sad that the insurgency has taken us about 20 years back. I pray that with the assistance of the international community and our determination to solve the insurgency, Nigeria will be a better place.
Certainly, insurgent attacks are condemnable and; contrary to the belief in certain quarters that some politicians are the ones pushing this insurgency, they are not. No responsible politician will support the killing and maiming of innocent people in Nigeria; after all if it is the very people you aspire to govern, then how can you sponsor their killing, crippling the economy, causing untold hardship to them?
It is my belief that the insurgents have no local support. It started in 2009 when the late Umaru Musa Yar'Adua was the president and we know that the killing of their then leader caused the escalation of the insurgency. The whole thing was wrongly handled.
If government had handled it properly, we wouldn't have reached the stage where we are today. So, there is a lot of misunderstanding and some people are making misleading statements about the insurgency. It is my belief that politicians are not behind it.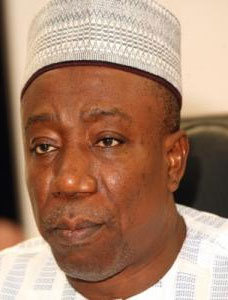 My belief is that they collaborated with Al-Qaeda and El-Shabab in the Middle East and also east Africa, Somalia in particular and they got training from there and even funding. Certainly, it is not Nigerians that are supporting them. It is not Nigerians that are arming them. And if they are Nigerians, why can't the security agencies expose them?
They have all it takes: intelligence gathering, investigations to expose them. So, why don't they expose them so that we know them? I don't want a situation where Nigerians will keep on getting wrong information, getting influenced by propaganda.
The true position is that the insurgents are acting on a wrong ideology which is not Islamic and Nigerian. It is foreign based. They got indoctrinated and they are inflicting heavy injury on our national psyche.
Government should do all what is humanly possible to control the situation. I also agree with the fact that the communities, state governments, local governments, traditional rulers, political leaders have a role to play particularly in influencing them.
An Islamic cleric came out to condemn the actions of these insurgents, two weeks after, they killed him. There is another one in Zaria, a very famous cleric, very knowledgeable and forthright. He came out to condemn them and said he should be used as an example.
He was a cleric and yet he received education to the extent that he got a master's degree in electrical engineering and was determined to get his Ph.D. Two, three weeks after he delivered his sermon, they did not only kill him, they also killed his wife and child.
This shows that anybody who opposes them, they can spend 2 to 3 months following him until they hit their target and, unfortunately, the security agents are also not doing enough to give protection to some of these clerics.
Right now, there is fear and crisis of confidence even among the Ulamas. They fear coming up to condemn what the insurgents are doing because they know there is no protection. At any time, they can come and kill them and that is exactly what is happening in Borno and Yobe. Many Islamic clerics were killed simply because they came to preach against them.
But that notwithstanding, we will keep doing what we are supposed to do as politicians. Leaders from the community level to the local government level to the national level, we will continue telling the people that this is the right thing to do.
Islam is a religion of peace. Islam abhors the killing of any human being whether Christian or Muslim, therefore anybody who does that should be condemned.
There are different views on the Chibok girls' abduction. Many people think it is fiction. One of those people is the former Niger-Delta activist, Alhaji Dokubo Asari, who says it is a scam and that some politicians and powerful people are behind it.  How do you respond?
Anybody who makes that kind of statement is irresponsible. He doesn't have the feeling of the people. These are young schools girls between the ages of 15 and 16. Some of the parents, that's all they have- one daughter or two daughters-and to them, there is nothing that can be done to get them comforted if they don't get their children back.
So, this kind of statement is irritating and grossly irresponsible. I for one will never subscribe to that view. There is no question of saying that these girls were not abducted. They were really abducted. They were shown on TV. Their parents came crying. Government is doing all what is humanly possible to bring them back.
The community even went to search for them in the forest without water and food and they had to come back because they were helpless. So, for anybody to come and make that kind of statement, it is either he is mad or he doesn't know what he is doing or some people are behind him to make this kind of statement that will irritate some of us who feel very bad about this situation.
The international community is very much concerned and that kind of statement is painting government in bad light and the security agencies should take note of that. If they don't, it means whatever he says government is behind him. I am sure that if somebody made a similar statement from another part of the country, he would have been arrested.
El-rufai made a statement that was even milder and he was invited by security agencies. Why not invite this man who is making this stupid statement. I feel pained if people are making this kind of statement. I am a parent, I wouldn't want my daughter to be abducted and I will do anything possible to bring these girls back.
By my stature and position, I am not supposed to respond to what Asari Dokubo said because I regard him as somebody who has no standing whatsoever in the society. But I am responding to this issue simply because I have heard so many people talking in this vein that these girls were not abducted.
It was only after the international community came to talk about it and offered to give assistance; the video clip was shown. BBC went and even took pictures, CNN also went to Chibok that some of these people who are making this statement started to believe that it is true. Ordinarily, it would have gone just like.
And let me tell you, there are several incidences that happened in that area that went unnoticed. After the abduction, there was one attack where over 300 people were killed. And nobody heard about it. The governor himself was in Gambaru Gala with a BBC correspondent where an international market was destroyed beyond recognition.
And this is a market where people from Chad, Cameroon, even from Central African Republic, Niger buy goods and take it to their countries. It was razed. And no body heard about it. Billions of Naira was lost. A lot of people were killed. So, this kind of statement is adding salt to injury. And to be honest with you, it is driving the nation further down.
I want Nigerians to see what is happening in the Northeast as a national problem. It is not a problem that should be limited to the Northeast and this is why Mr. President has sent troops to see what can be done in order to stem the tide. But for people to make statements that are irritating, statements that are irresponsible, they are not helping matters.
Now, with the wave of violence and the proliferation of arms and ammunitions around the country, do you think that the 2015 elections should hold in this kind of atmosphere?
I believe that elections will be conducted. We can't afford not to conduct the elections. It will amount to giving up to what the insurgents are doing. I will not support the postponement of the elections even by one day.
Even in the Northeast?
Even in the Northeast. It is not the entire Northeast that is affected. When you talk of the Northeast, you are talking about six states; you are talking about Taraba, Gombe and Bauchi where there is no attack whatsoever. Even in Borno, the efforts of government have started yielding results. One can say that Maiduguri is relatively calm and secure.
The insurgents are now operating in the forest and the borders. With what we are doing now, by the grace of God, within the next four months, we will be able to overcome them. There is no justification whatsoever in postponing the elections.
We should go ahead and conduct the elections. And remember, we have 36 states in the federation and it is only three states that are presently involved in the insurgency attacks and that is where the emergency rule is imposed. The remaining 33 states are not affected. So, it is wrong to postpone elections simply because we have insurgency.
Now, let me take you away from insurgency to National Conference. The Committee on Finance which you chaired recommended the separation of the Office of Accountant-General of the Federation from the Ofice of the Accountant-General of the Federal Government. Why?
We didn't make this recommendation without basis. There was a very strong foundation in making the recommendation. We considered the views of the revenue collecting agencies and the revenue administration agencies.
And from the preponderance of the views expressed by them, it became quite clear that it is more desirable to separate the Office of Accountant-General of the Federation from that of the Federal Government. If you do that, there will be more transparency and accountability in the revenue collection and also in accounting for the revenue collection and even in the distribution of the revenue.
States and the local governments have been crying for this. The Governors Forum has been asking for this.
The NNPC too recommended this to us, even the Budget Office of the federation. We contacted so many agencies and from the views they expressed, it became inevitable for us to make the recommendation.
We believe it will go a long way in boosting the revenue going into the Federation Account because the Accountant-General of the Federation will monitor all what is supposed to go into the Federation Account which belongs to the three tiers of government. And any kobo that is supposed to go there but not going there, he will do all he is supposed to do to make sure it goes there.
The Revenue Mobilization, Allocation and Fiscal Commission, RMAFC, whose responsibility it is to monitor the accruals of all revenue going into the Federation Account, will also be assisting him. So, any agency of government that collects revenue will have to remit it into the Federation Account based on Section 162, Subsection 3 of the 1999 Constitution.
This is quite different from what is happening now. If you have the Accountant-General of the Federation, agencies like the NCC, Immigration Service, Nigerian Ports Authority, Nigerian Maritime Administration Authority, Federal Airports Authority of Nigeria and all these agencies that collect money and keep will now be forced to comply with the constitutional provision and remit such collection into the Federation Account.
The Accountant-General of the Federal Government will only be concerned with what belongs to the Federal Government. At the end of the FAAC meeting, whatever is for the Federal Government will be handed over to him and he will disburse to the ministries, departments and agencies of the Federal Government accordingly.
If you do this division of labour, definitely, there will be more transparency, more accountability and every kobo collected will certainly be accounted for and it will boost the revenue going into the tiers of government because there will be no diversion. No tier of government will short change the other tier.
Right now, the governors are complaining that the Federal Government is taking money from the Federation Account, spending it without complying with the constitutional provision.