By Morenike Taire
Last week, fiery former NAFDAC boss Dora Akunyili joined the list of notable Nigerians whose deaths were announced before they actually happened.
Former dictator Sani Abacha was declared dead long before his actual demise in June 1998. The mood of the nation had mostly been one of unfortunate relief for obvious reasons. A most convoluted political knot had been untied, or might have been had the passing of the late MKO Abiola not come so closely at its heels.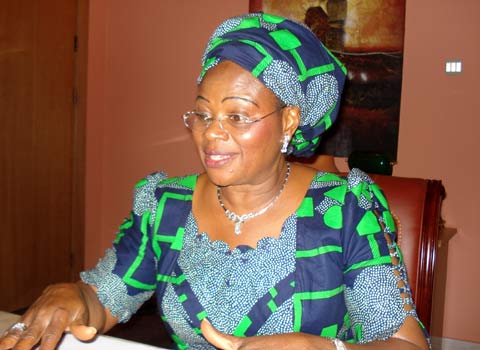 When Abiola, the man who was to have reclaimed the mandate given to him to preside overf their affairs by the president on June 12 1993 was reported dead barely a month afterwards, the nation itself faced another impending crisis. The hands behind the scene were to throw the spanner in the works and come up with a formula that would have another Yoruba man take Abiola's place.
The people of the South-west of Nigeria had not shown so much enthusiasm at the 'picking' of General Obasanjo, a convict of treason in Abacha's kangaroo court and himself an Abeokuta man. This disaffection was to alter most suddenly and most dramatically with rumours of Obasanjo's death after having been declared winner of the 1999 presidential elections. The Yorubas had taken to the streets en-masse, protesting perceived foul play until the rumours had been dispelled.
Obasanjo was himself to take on the unenviable role of dispelling rumours of the demise of the man who would be his successor. No sooner had the PDP presidential candidate in the2007 elections been confirmed than the rumour mill gone to work about the state of the would-be president's health.
The gentleman in question, then Governor Umaru Yaradua, had on his part kept mum. At a rally days after his annointing, the outgoing President Olusegun Obasanjo called the man he had personally picked to succeed him in his hospital room and, holding the microphone to the telephone, bellowed: "The papers say you are dead. Umaru! Are you dead?" The words have been written in marble.
The irony had not been lost on anyone on that occasion, but president Yaradua's demise was to have been rumoured so many times that his actual decease, when it had come, had inspired such intrigue that there were some who believed it would break the country apart. It was one of the dark periods of our nation's chequered history and thankfully, it has all been laid to rest and we've all got back to getting along.
After him, the Biafran warlord who sought to be president of the country he once attempted to secede from, had been flown abroad for medical attention. In August, 2011, Chief Chukwuemeka Odumegwu-Ojukwu was reported dead, only for the Special Adviser on Media to then Governor Peter Obi of Anambra State, Mr Valentine Obienyem, to dispel the rumours.
Other prominent Nigerians who read their own obituaries include former GtBank Managing Director Tayo Aderinokun, who was first rumoured to have died months before he actually did in 2011; as well as international Nigerian pop sensation, D'Banj. The singer was falsely declared dead, after it was reported that he was shot on Sunday June 3, 2012, when  he was returning from a visit to his G.O.O.D Music label boss, Kanye West, at his Atlanta house in Georgia.
In our country, mental and physical illnesses are phenomena about which sufferers and their relatives are ashamed. It appears of no consequence that the illness is no fault of the sufferers. This unfortunate tendency not only deprives sufferers of required support and empathy, it also prevents the sharing of information of medical advances and new treatments that might otherwise be life saving.
Also worrisome is the tendency to pounce gleefully on bad news, particularly when it has to do with the demise of public figures and politicians- offering our sympathies and playing to the gallery with our jamboree-style obsequies.
Equally bothersome is that in this great age of communication, our country still does not have structures in place to sift information and confirm stories of national importance; the populace is completely dependent on the whims and agenda of the individuals putting out the information. The same PR machinery which had originally denied the existence of ill health in the first instance is now issuing out statements to deny demise. Questions necessarily arise as to the credibility of the information being put out if previous statements had been found to be false.
But by far most disturbing, when our public figures are in poor health, is the tendency to fly them to other countries for treatment; and these days not necessarily First World countries. It bears emphasizing that this trend not only enriches those other countries materially, but scientifically, enabling them to usurp roles for which our teaching hospitals were established and are funded.
Unfortunately, if statistics are any way to judge, the rumour that usually goes the way of rumour, with the outstanding exception of Olusegun Obasanjo, who waxes strong by all indication more than 16 years after the rumour of his demise.
There is no doubt whatsoever that Dora Akunyili is beloved of every good Nigerian; and even the bad ones must pretend to be keen on her in order to be politically correct. It is definitely not in the interest of any group, individual or nation at large for the professor to leave us sooner than she ought to. Hopefully, we will not be reading her real obituary for a long time.
Subscribe for latest Videos