By OMOH GABRIEL, Business Editor
Thirty-one Nigerian company chief executives and business owners have set up a platform that will enable them jointly promote sustainable development across the country. This was the outcome of a round table discussion held in Lagos weekend.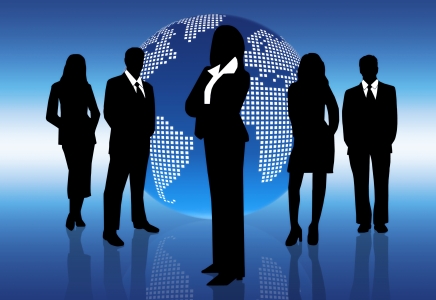 The Companies are Accenture, Coca-Cola, Empretec Nigeria Foundation, Etisalat, First Bank, Flourmills of Nigeria, Heirs Holdings, Intel Corporation and Interswitch. Others are Standard Chartered Bank, Unilever, the First Bank CSR Centre, BusinessDay newspapers, Emzor Pharmaceutical Industries Ltd, MTN Nigeria, Guinness, Oando Gas and Power, UBA Group, Seplat Petroleum, Chevron, Stanbic IBTC, Afren Nigeria, Access Bank and Nigerian Breweries.
The 31 business leaders agreed on the establishment of a common platform that will enable them to jointly promote sustainable development initiatives and programmes across the country. At the roundtable in Lagos, the CEOs decided to set up a council for sustainable development which will be affiliated to the Geneva-based World Business Council for Sustainable Development (WBCSD). The proposed council will work to arouse the interest of the Nigerian business community towards taking collective action for a sustainable future for society.
The Managing Director of Shell Petroleum Development Company of Nigeria Ltd (SPDC) and Country Chair, Shell Companies in Nigeria, Mutiu Sunmonu, hosted the roundtable to introduce the idea to the CEOs. He said: "There is no doubt that Nigerian companies support sustainability programmes in their respective areas of influence quite adequately, however, no platform currently exists for businesses across all industries to share experiences, best practices, and advocate for business positions that transform lives and communities from what they are today to the greatness they can be, tomorrow. If there is one area we do not need to compete as businesses, it is in the goodness of our heart to our society and environment."
Managing Director and CEO, Standard Chartered Bank Nigeria, Mrs. Bola Adesola, described the idea as innovative and desirable. "It is important that the organised private sector show interest in the challenging operating business environment." Also speaking at the roundtable, Chief Keith Richards, Chairman, Promasidor Nigeria Limited said, "We look forward to contributing and devoting our time and energy in actualising the goals of this intervention which will impact Nigerians positively and sustain business development."
His remarks were echoed by Engr. Wolfgang Goetsch, Managing Director, Julius Berger Nigeria who said "I am looking forward to a business council that works, through proper management and commitment by members." A lecturer at the Lagos Business School, Sir Chris Ogbechie had earlier made a presentation in which he outlined the justification and modalities for setting up the council.
The gathering agreed that there would be a governing council to oversee the organisation, comprising CEOs of member companies and reputable international business figures which will be committed to driving a positive sustainable future for society and the rapid development of the economy. Rabab Fayad, Regional Director of the WBCSD, said "We are committed to supporting this Nigerian vision, as it is our goal to establish vibrant networks on sustainable development across the globe."