By JOSEPH ERUNKE
ABUJA — DEPUTY Senate President, Ike Ekweremadu yesterday, said no meaningful development can take place in any nation without industrial harmony.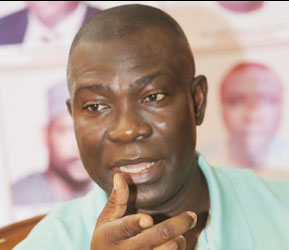 To this end, he assured that the National Assembly will continue to take all necessary legislative steps to promote industrial harmony in Nigeria, saying it was an important ingredient in fast-tracking the country's transformation agenda.
He spoke in Abuja at the public presentation of a book titled: "National Industrial Court of Nigeria: Law, Practice and Procedure", written by the Lead Consultant to the Senate Committee on Constitution Review and a Professor of Law, Offornze Amucheazi and Mr. Paul Abba.
He said the desire to promote industrial harmony in the country informed the decision of the National Assembly to effect a Third Amendment to the 1999 constitution, to firmly make the National Industrial Court a superior court of record exclusively vested with jurisdiction over all labour, employment and ancillary matters.
"We realised that for the Court to function appropriately and effectively, there was the need to confer it with constitutional status as a superior court of record and vest it with exclusive jurisdiction over labour and employment matters.
"The National Assembly believes that industrial harmony is an indispensable ingredient in our quest for national development.
We believe that a labourer deserves not only his or her wages, but also working conditions and environment that maximises his or her potentials for national transformation. And we also believe that employers of labour are also entitled to the services they pay for," he said.