Nigerians were recently, thrown into the periodic panic buying of petroleum products owing to the disruption in the supply chain. The Federal Government had seen the fury of Nigerians when it tried to increase the pump price of PMS in the guise of removing the subsidy on imported petroleum products. There is an endless debate on whether or not, the existing refineries should be sold as a precursor to deregulating the downstream sector.
Cases of illegal oil bunkering persist, crude oil theft and corruption remain endemic. The   security of the pipelines and construction of ancillary infrastructure, to support the supply chain of petroleum products are knotty issues to address.
Participants
1. Mr. Ladi Cole, Executive Vice Chairman, Impact Business Consulting Services Ltd.
2. Mr. Henry Boyo, Vanguard Columnist
3. Mr. Ken Ogaziechi, Publisher, Energy Digest
4. Comrade Bayo Olowoshile, Sec. Gen. Pengassan
5. Comrade Babatunde Oke, Pengassan Media/Information
6. Mr. Hugo Odiogor, Conference Moderator,
7. Mrs. Nkiru Nnorom, Conference Rapporteur,
8. Mr. Kunle Kalejaiye, Conference Secretary.
9. Kehinde Gbadamosi (Photographer)
During his recent visit to Namibia, President Goodluck Jonathan signed an agreement to build a refinery in Walvis Bay in Namibia, through a private sector initiative.
Coming at a time when the perennial shortage of petroleum has become national embarrassment, Nigerians saw the Namibian agreement as contradictory, insensitive and irritating to say the least.
For over 25 years, Nigeria has not done much to improve on the capacity of refineries in the country. Its existing four refineries in Port Harcourt, Warri and Kaduna have been subject of intense controversy and politicking. The Turn Around Maintenance (TAM), has failed to achieve the desired result. Proponents of deregulation of the downstream sector have insisted that the four refineries must be sold as a precondition to solving the problem of deficiency in supply of refined petroleum products in the country.
Petroleum products
Nigeria relies on importation of its needed petroleum products which are distributed at subisized price, with all the inherent controversies and corruption .
We recall that in 2008, the Federal Government gave out 18 licences to those who applied to set up private refineries.
Eventually, 16 of them used their licences to set up tank farms and scramble for contracts to import fuel. In May 2011, Nigeria signed Memorandum of Understanding (MoU), with Chinese businessmen who planned to set up three refineries in Bayelsa, Lagos and Kogi states.
In July 2012, the FG entered into another Memorandum of Understanding (MoU) with American investors to set up six private modular refineries within 30 months at the cost of $4,5billion each. For now, it is still work in progress.
In spite of the high cost of doing business in Nigeria, Alhaji Aliko Dangote is committing over $9billion to building a refinery and petrochemical company. There are other Nigerians who want to invest in setting up private refineries but they want business-friendly environment.
In this edition of Vanguard Conference Hall focuses on the subject of: Building Local Capacity for Refining crude Oil in Nigeria.Let me start with Mr. Cole, Sir, is it mission impossible for Nigeria to own refinery and locally process crude oil for domestic consumption? What are the problems with our downstream sector?
Ladi Cole:We are capable of building refineries. I don't want us to dwell too much on the history of how we got to where we are now because it is common knowledge that for over 25 years now, we did not build any new refinery or maintain the ones we have. I would not also dwell on how we have evolved into this state of helplessness because we have too much government involvement in whatever we do.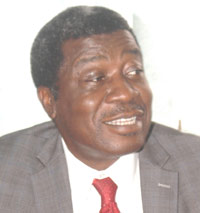 Even within government circle, we have people who exercise too much discretion and matters become too much discretionary there is tendency is for nature of human errors. The peculiarities of this environment has actually made it more difficult for us to replicate those models that have worked elsewhere.
So, when people talk about whether we have the capacity or the competence to build, and maintain refineries, I can tell you that in my view, the competence is not always there, and even when you have the competence, it takes a lot of discipline. If you are in government, it takes a lot of political will to get things done. These refineries that we talk about today were built years ago with a total capacity of 445,000 barrels per day of refined products. At the best of times, they have not been able to do more than 20 to 25 percent of their installed capacity in the last ten years.
And when you aggregate this 20 to 25 percent barrels, there is a very high portion of what you call black oil. In refinery selection, we have black oil, off-speck kerosene, then little PMS, even though PMS accounts for 70-75 per cent of our consumption. AGO accounts for 17 per cent while the others are just fractions of what is left.
So the main focus is on PMS, because that is what people see. I don't want to discuss kerosene here because that has become the latest scandal in town. If you look at the subsidy which they claim goes into kerosene, you would begin to ask some questions.
Let us assume that they are to give every house hold this type of Indonesian-made LPG burners which are sold for N5, 000.00, or there about, you will not spend the amount of we are talking about as subsidy. If you have a population of 170 million people, divided by six for an average house hold, you will get close to 30 million or 25 million households.
Open market price
Even if you are to give each household a burner that is already filled with LPG, you will realise that we will spend only a fraction of what we are putting into kerosene as subsidy. I don't know who is benefiting, I don't want to speculate. All I know is that the open market price does not really justify such huge government expenditure.
We lose both ways, we lose through legitimate margins of people importing the kerosene, and we also lose through the distribution network, in terms of how it gets to the last consumer. If you sell at N50 and it gets to the consumer at N150, there is N100 arbitrary margin that goes within the supply chain; everybody is adding his own little profit until it gets to the ultimate consumers.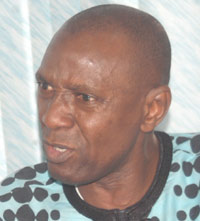 When you import, there is a marketer's margin that people make. Let's go back to the refineries. Building of refineries is a serious business; it is not something that we can assume that once you have crude, then you must have a refined product.
In between, you have a complex structure of engineering, infrastructure, safety and logistics
When I say engineering, you start by asking what is the capacity of a refinery that you want to build? There is an ongoing debate as to whether we should have small refineries, the Niger Republic model, and they ask: why can't we have at least 30 of that model in every state of the federation?
For instance, we can build four in Lagos area, two in the South West and then build one refinery each in the other states. If we have 45 refineries multiple by 20,000bpd then, we would have 90,000 barrels per day. But refineries don't work like that because the cost of refineries is actually based on infrastructure, which is why countries like Saudi Arabia engaged an infrastructure company that helps them with their imfrastructure.
Ideally, if you ask me, there is nothing stopping us from dotting refineries along the West Coast right from Lagos ,all the way to Senegal, and then, we use the pipeline system within Nigeria to do our distribution but we just have to make sure that there is inter-connectivity in Auchi, Ore, and the Eastern axis. Then we move beyond Aba, Enugu, Markurdi, and to the Yola axis.
So , in reality, if you develop an infrastructure along the coastal parts of Nigeria, then ,we could have refineries spring along the coast, but in a coordinated manner. Then you could rely on these infrastructures to distribute the products.
So when people cite the examples of countries like Brazil and Malaysia, with Petrobas and Petronas, I often tell them that we don't have the same sort of discipline they have. I worked for Shell in Malaysia for four years in the late 80s up to 1992.
Good government
So I know what I am talking about. We have missed it as a country. In life, when you miss a train, you have missed it.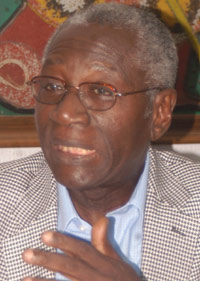 If we had good government a long time, we would have been transforming at the same time with these other countries. But we sat back while they were transforming and making their governments and institutions to work. When I got to Malaysia back in 1998, Shell, Mobil and other majors accounted for about 85-90 percent of the exportable products. Although crude oil was the number one export product, but in a period of six years, it became number six and manufacturing took over.
So, really, we have missed it. The models that we have today do not actually call for much of government involvement in business, because all over the world, we have seen what government has done. So, you would find that these models that worked for Brazil with Petro-Brass, and Malaysia are giving way for private sector led initiative. I support private sector driven economy.
I have often asked my friends that work with NNPC if they are not tired of going to the National Assembly every year, to defend their budget and most times they would end up discussing less important issues.
Why we have continued to deceive ourselves all these while is because of our contract mentality. It is this contracting mentality that is making government hold on to everything.
The argument is on whether we want big or small refineries, I think that for whatever it is worth, we should go for the big ones. Am a little bit involved in what is going on in Orient refinery is doing in Anambra state. They are struggling because it is a refinery that is located in the hinterland. They have now gone back to say that they want some concession because they have to lay pipelines from where theywouldfeed the refinery with crude oil. Not too far from their location is Oguta where gas is flared, they are thinking of using the gas from Oguta and pipe it to Aguleri for power generation.
Power generation
So, if you say that you want to do a refinery of 20,000 barrels per day, you would be spending 50 percent of the cost on infrastructure. Even in countries where the infrastructure is very robust, the refineries are actually given special consideration for electricity power, water supply and all the elementS that it would need.
When you deal with whether it is small or big refineries that you want, then infrastructure is the next because, it forms the whole concept of the management. I'm told that Dangote has asked for some concession to build a refinery. He wants guarantees of crude oil supply. I have not seen the contract but we must ask:what is the implication of that? Does it provide a level playing field for all the parties? Is government going to be a partner? There are models that requires 49 percent or 21percent participation.
You have seen that model in Indorama, the Petrochemical plant at Eleme, which is widely acclaim to be very successful today. The PPP model was used.
Today, that plant produces over 210,000 metric tons, this is the highest the plant had ever produced. Under NNPC it was 58,000 metric tons.