Globacom Chairman, Dr. Mike Adenuga Jr. (GCON), has bagged the award of Grand Commander of Business.
Dr Adenuga received the award at the 17th City People Awards for Excellence 2014, held in Lagos over the weekend.
Dr. Adenuga sits atop a chain of businesses in the telecommunications, aviation, real estate oil, gas and other sectors. His companies include telecoms firm, Globacom, upstream oil and gas company, Conoil Producing, and downstream oil marketing firm, Conoil Plc. He also has massive investments in the real sector and banking.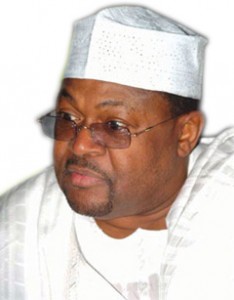 Mrs Fashola said, "On behalf of the organisers of the 17th City People Awards for Excellence 2014, I present the award of the Grand Commander of Business in Nigeria and Africa to Dr. Mike Adenuga Jr. the chairman of Globacom."
In his citation, the judges acknowledged that Adenuga is a shining symbol of the irrepressible spirit of the quintessential African entrepreneur, passionate, committed, resilient and extremely hardworking.
"Each of his businesses in these sectors plays leadership roles, helping to set the pace and contributing to the growth of the Nigerian economy. These companies provide direct employment to thousands of Nigerians and people from the international community, as well as millions of other indirect employment."
Receiving the award, Adenuga said the award was a confirmation of the appreciation of the people for his contributions towards the economic development of Nigeria and Africa as a whole.
He attributed his success to the help of God and thanked City People for the recognition.
Adenuga was represented by a director of the Mike Adenuga Group of Companies, Mr. Niyi Adewunmi who received the award on his behalf.
One of Adenuga's companies Globacom has been conferred with at least six awards, including the Outstanding Telecoms Brand of the Decade and Telecom Company of the Year in the last three weeks.