LONDON  (AFP) – Reports that former Manchester United star David Beckham is to front a Qatari buy-out of the faltering English champions have been dismissed as "rubbish" by the club.
According to reports in the British media, ex-England captain Beckham and fellow former United players Paul Scholes, Phil and Gary Neville, Ryan Giggs and Nicky Butt — all members of the celebrated 'Class of 92' that came through the club's youth system — had met to discuss the idea of getting involved in a $3 billion takeover by the Qatari royal family.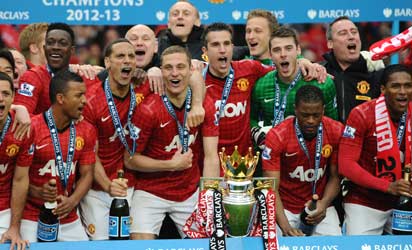 Beckham played for Qatar-owned Paris St Germain before retiring last season.
However, United officials said they were unaware of any takeover bids and that that, in any event, the current owners, the US-based Glazer family, had no interest at all in selling the club.
One takeover that is going ahead, however, is the purchase of non-league Salford by Giggs, Scholes, Butt and the Neville brothers.
Salford, near Manchester, was home to The Cliff, United's training ground until 2000 and the place where the 'Class of 92' took their first steps in professional football.
Currently, Salford play in the Evo-Stik First Division North, the eighth tier of English football.
For Giggs, still playing for United, it means a direct involvement with his home town club.
"Everyone knows how important Salford is to me, so this is an exciting acquisition that is right at the heart of what we all believe in," the midfield star said.
"We want to engage the football community, use our football experience and knowledge to aspire and nurture young talent and being able to do that in Salford makes it even more exciting."
Gary Neville added: "I had my first trial for Manchester United in Salford at age 11 and I will never forget how important that was to me.
"Salford City FC to me represents those early years, the commitment, hunger, enthusiasm, desire and spirit of football and I am very excited about this venture."
United, in their first season since the retirement of Alex Ferguson, British football's most successful manager, have experienced a sharp decline under new boss David Moyes.
They are 18 points behind leaders Chelsea and are 12 points off a top four finish that would secure a place in next season's lucrative European Champions League.
This month alone United have suffered humiliating 3-0 defeats at their Old Trafford home by two old rivals in title contenders Liverpool and Manchester City.