Mrs. Nike Akinmeji is a passionate Child Development Professional with over 10years experience working with kids She is the Managing Director/Chief Executive Officer of Green Oaks Kiddies Entertainment Limited, also known as Kiddies Kingdom.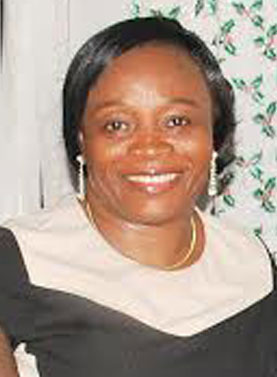 Her focus is on growth and development of children, creating an enabling environment to help children develop self direction, self motivation,creativity and problem solving skills needed for life long experience.
In this interview with Saturday Vanguard , she advocates the need for school children to be given the opportunity to recreate.
According to her, excess academic workload for school children tell on their social life and growth. Excerpts:
As a stakeholder in the education sector, who is involved in leisure for school children,how would you rate the tourism sector in Nigeria?
Well, I would say that stakeholders like us in the sector are really trying to put things in place. For the sector to thrive,  we in the edutainment sector of the tourism business need to do more. We have a lot of tourism sites in Nigeria.
If we would take our time to manage these sites the way they should be managed; put people who know about tourism in charge, people who are committed, people who would introduce new innovations, you'd see that when these sites are well packaged, tourists from outside Nigeria will be encouraged to come in.
If the enabling environment is created, foreign investors would be encouraged to come in and invest in the Nigerian tourism sector. We have lots of tourist sites, but we must revive our maintenance culture. Nigeria must guard what it has because if we put in more efforts to the sector, in the next four to five years, we will get to the top.
What does GOKEL stand for?
GOKEL stands for Green Oaks Kiddies Entertainment Limited. Our playground is in Anthony Village here in Lagos State. Also known as Kiddies Kingdom, this is an edutainment outfit providing both educative and entertainment activities to children aged 1-10 years.
Here, our approach is creating the right mix of educative programs with entertainment through play and fun. We have a leisure centre specially designed and equipped with various play equipment to help children play, interact, socialize, learn and celebrate.
Why do you limit your services to kids?
The reason is very clear. I feel pity for children of these days, because they don't recreate. I feel bitter when I see children setting out for school with bags on their backs as early as 5 O' clock and then, by 6 O' clock in the evening, you  still see them on the road returning from schools.
And I begin to ask, what time do they have to rest, what time do they have to study what has been taught in school before the next day?
And then, it happens like this from Monday to Friday. Then on weekends that they are supposed to rest, lesson teachers come in. Even their parents who are supposed to encourage them to rest don't because they don't know how to recreate.
Therefore, they pass it onto their children. Mind you, you can't give what you don't have. So, it's on this premise that GOKEL stands. Our key initiative is to constantly create an enabling environment of leisure to kids; to help kids develop self direction and self motivation; to help them discover and harness creative skills and to help them develop problem-solving skills through our various educative and entertainment programmes.
You will agree with me that nowadays, children's moral and social life are being affected negatively because they don't recreate, and when they do, it's the wrong thing they indulge in.
As an edutainment outfit, particularly interested in children, what do you usually have in stock for them during festive periods and what makes yours special from others  ?
Thank you. During Christmas, we make sure that  parents and guardians do not  bury their heads in worry over where to take their children for recreational activities. That is why we opened a Santa Claus Cantana where children are assured of being given a good taste. What makes our Santa special is that we believe in childhood memory.
That's why our slogan is giving memory to childhood. We so much cherish the memories of childhood, so that  when they are adults, they could cast their minds back to what they enjoyed as recreational activities when they were growing up.
And coming from the days of Leventis and Kingsway, my staff will tell you that yes, they enjoyed those days. That's why we have it at the back of our mind that we must give these children the best. For those of them who have not been outside Nigeria, they will have the feel of what other children experience outside the country here.
It might not be totally what they experience but at least, let them have a little feel of it. So, that's why every year, we have different varieties of our Santa well packaged for children.
We have the Summer Santa, the Winter Santa, the Cherry room, the Merger, before you now get to the Santa room itself. And every year, we have a theme for our Santa.
When we started in 2011, we had Santa Town, in 2012 we had the Santa Village and last year, we had the Santa Tunnel. The design we had was a tunnel, and in it, we had various sites that students explored and learnt certain things about Christmas. So, it's always a lot of fun for them.
Subscribe for latest Videos