BY EMMA UJAH
Abuja—The Federal Government has approved the opening of the financial bids of the 42 pre-qualified bidders out of 66 bidding consortia for the 80% equity in the 10 NIPP power plants.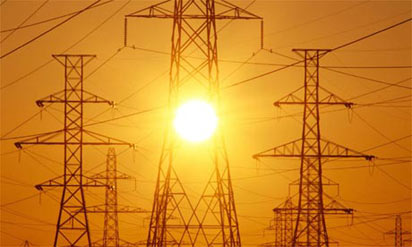 That was the outcome of the joint meeting between the  National Council on Privatization, NCP, and the governing board of the Niger Delta Power Holding Company, NDPHC, held in Aso Villa last Friday.
The joint meeting chaired by Vice President Mohammed Namadi Sambo, directed that the bids be opened on Friday, this week, in keeping with the published timeline for the transaction, according to Mr. Chigbo Anichebe, the spokesman of the Bureau of Public Enterprises, BPE, in a statement in Abuja, yesterday.
66 proposals were submitted on 8 November, last year, prospective investors interested in the 10 NIPP plants, following which an inter agency evaluation team, including security agencies met from 12 to 22 November to evaluate them.
The evaluation report was subjected to the scrutiny of the Joint Transaction Committee and the Joint Technical Transaction Committee before approval by the Joint NCP/NDPHCN Board meeting.
In order to be deemed technically qualified, the bidders must meet the following criteria in three broad areas as set out in the requests for proposal; namely:  completeness and substantial responsiveness; ability to finance the acquisition and relevant experience and quality of business plan.
At the end of the evaluation, 42 bidders met the criteria set forth in the Requests For Proposal, RFP, and passed the due diligence verification conducted on technically qualified bidders.
The 10 power plants for sale are: Alaoji, Benin, Calabar, Egbema, Gbarain, Geregu, Ogorode, Olorunsogo, Omoku and  Omotoshho