In furtherance of its drive to remain the best in sports in Nigeria, Delta State, has concluded plans to serve off a monthly tennis classics, specially designed  for players of the state, who will represent it in national tournaments, especially the National Sports Festival. The tourney serves off tomorrow in Asaba.
Delta is touted as the biggest sports state, based on its developmental programmes for sports talents and  the plan to start the Delta State Tennis Classics is a further demonstration of the State's penchant for always coming up with new ways to engage sports talents.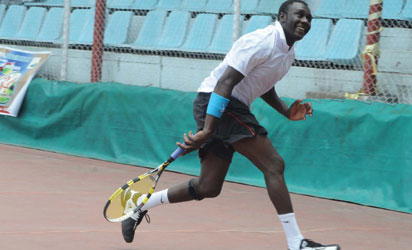 According to the plan of the organisers, the tournament, which will hold in Delta State, will be in a round robin format, with the points gathered during the course of the tournament, being used to determine the players who will make the team to this year's National Sports Festival holding between November and December in Calabar, Cross Rivers State. Delta State won the last edition of the NSF hosted by Lagos State. The new open era begins in Calabar.
While confirming that he classic will be a selection process for the NSF, the head coach of the Delta State Tennis team, Henry Ubochi said yesterday that the classics were a novel way to keep the players busy all year-round, adding further that he hopes that the players will make use of this once in a lifetime opportunity to better their fortunes.
"Apart from engaging these players on a monthly basics we also hope that the players will improve their knowledge and performance on the court.