By SOLA OGUNDIPE
THE string of successful specialist medical interventions, notably neonatal care and kidney transplants among others, at the Delta State University Teaching Hospital, DELSUTH, Oghara, in Delta State, did not come by accident.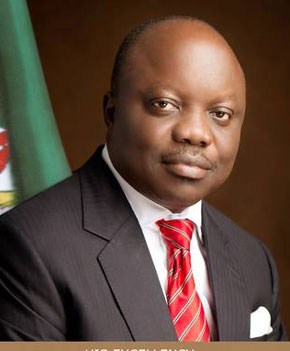 It was the culmination of series of deliberate and concerted efforts put in place by the state Government  and spearheaded to make cutting-edge healthcare services availaible and accessible to the people of the state and the country at large.
Prior to this feat, the policy of free healthcare to children below the age of 10 existed, but in line with the need to deal with the demand for high level speciality care for which many people go to India, the Governor opted to focus on providing the specialist level of care in specific areas.
DELSUTH's Chief Medical Director., Dr. Leslie Akporiaye, described the  first kidney transplant as  notable.
Significance: "For me it was significant. Government had provided fund to get the hospital ready. Governor Uduaghan, who has been a friend and professional colleague for years, helped  put the whole thing together."
Recalling that urology is one of  the speciality areas of interest to DELSUTH, the CMD listed others to include minimally invasive surgery, key hole surgery, neonatology, some parts of orthopaedics such as joint replacement and radiology.
"It was to reverse the trend  of the declining health indices and also attract people to come here," he noted.
Akporiaye who took charge of affairs at the tertiary health institution in January 2012, said at the beginning, DELSUTH was almost going to be like the average teaching hospital.
High rate of renal failure: "When I came in, there were staffing and infrastructure issues, but  I decided we would  set a goal and in the process of achieving the goal, raise the standard of clinical healthcare.
"I found that there was a  lot of renal failure.  I used to go to the Accident & Emergency ward and would see two or three people waiting for dialysis. So I contacted the Governor,  did a proposal and he agreed to provide subsidy for dialysis for indigenes of Delta State.
Akporiaye, a Consultant General & Urological Surgeon, who trained in special skills in London, explained that dialysis is one way  of treating patients who have renal failure. He, however, said the ultimate is to replace a failed kidney with a transplant.
"Sometimes dialysis can be so good you can have comparable  benefits in terms   of quality of life, but the ultimate improvement in quality of life when you stop dialysis because you have a renal transplant that is functioning.
Standards: "The idea was that within 12 months, DELSUTH would carry out a successful renal transplant. I also felt that for a young hospital, even if we could do it, it wouldn't sound credible. If  you want to adopt standards go into collaboration with people who have been doing it for many years at a very high level. Get into a relationship with them and they will help you get to where they are within a  specified period of time."
So DELSUTH went into  collaboration with the  University of Texas, Dallas, USA, signed a Memorandum of Understanding, MoU, with and  was able to carry out a successful kidney transplant within a year.
Akporiaye recalled that a lot needed to be done before the hospital could be ready. The  Intensive Care Units, ICUs, operating theatres, dialysis units,  etc., needed to be brought up to standard.
Training: "We sent people for training and prepared them for this eventual goal.  Doctors and nurses of different specialities as well as surgeons, anaesthetists, ICU specialists therapeutic nirses, etc., were  all trained.
Team work: "My job was to be the orchestral conductor.  We prepared the ground for skills improvement and continuation of the transfer of skills. We got it all together and in January 2014, did the first two transplants.
Training of specialists
It was team work. It had to be done at home where the entire team is taught to do it. That was the model we set to achieve. It is all coming together. The next ones are scheduled for April 2014."
On training of specialists, Akporiaye said it was different today compared with the past. "In my time, training as a surgeon, was by appenticeship,  but these days  doing simulations in a skills centre. That's how it is overseas and we are bringing that home.
"To get ready involved cleaning the hospital up and getting new equipment. We looked at the Indian standard which is economically reasonable. However,  the American standard is the ultimate, because of the circumstances in which they practice.
Pressure for excellence
"What it does for them is that the pressure for excellence is high. For instance, having a living donor transplant that is not functioning is not something that they find conceivable in America.
There, the living donor transplant must work because of all the testing done before, and all the medications done during and around the transfer."
Organ rejection: "When you give a kidney, rejection starts almost immediately, so you must suppress that rejection with drugs. If the drug suppression is too low, the body will reject the organ. If it is too high, it could damage the kidney so this is a process that must be monitored about twice a day.
"In this environment, the common practice is for people to wait 1-2 weeks to get the results of the tests after the organ transplant and you can imagine the level to which such a long wait could  compromise health."
The CMD explained how he wanted to follow this ternd as much as possible. "Now we have a laboratoty where we will be doing the tests  at DELSUTH. We can now provide services  for anyone doing kidney transplant in Nigera. There are a lot of collateral benefits for such arrangement."
Subsidised costs
At DELSUTH's dialysis unit ,there are 12 haemodialysis machines. Already, a new dialysis centre is under construction on the premises.  Under the government's subsidy policy, a session of renal dialysis  for indigenes of the state costs N5,600 the first time and subsequently while non-indigenes  pay N22,000 the first time and  N17,000 for subsequent sessions.
The bulk of the payments, it was gathered, is for the consumables which, alone, cost close to N12,000 per session.
Blood banking: Over the last  two and a half years, Delta state government has embarked on a Community Blood Donation programme. By visiting the  communities, talking to them about the importance of voluntary blood donation,   there has been a semblance of success in maintaining a viable blood bank.
The initiative is augmented by donations from  Churches, the Army, and Rotary Clubs.
Governor Uduaghan has also put in place a fail-safe blood donation system by purchasing a comprehensively equipped blood donation van.  When blood is collected, it is taken into the  van and processed into different segments for production of Fresh Frozen Plasma (FFP).
Blood donation policy
The Delta State policy on blood donation is simply this. You want to donate blood, give it and it is tested confidentially before being transfused. No matter where blood comes from, it is screened for parameters such as Hepatitis B, HIV.  Also pregnant women are not compelled to donate blood during registration for antenatal clinic.
Blood donation at registration is not mandatory as a way of encouraging pregnant women to give birth in the hospital rather than going to the traditional birth attendants, TBAS.