Akhimien is a woman that has her heart sold to making people look beautiful. For the past five years, her company, ''Ever After'', has been providing quality skin care to Nigerians of all tribes and gender. Saturday Vanguard had a chat with her about how it all started . Enjoy
By IYABO AINA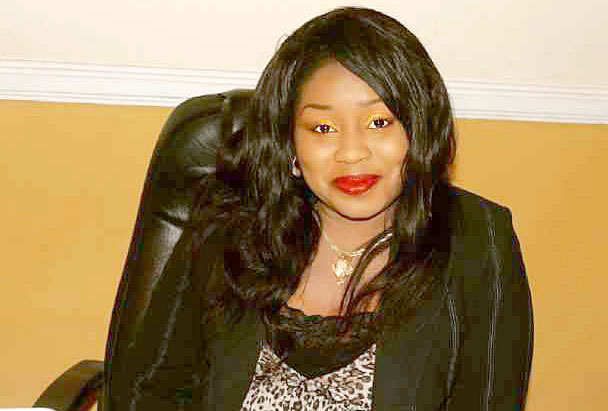 It's been more than five years since you started, how does it feel making women beautiful in the last five years ?
I would say it's been God's grace above all else to still be relevant in the beauty business. It gives me great joy and intense satisfaction to see women of all ages happy to achieve the look of their dreams in my outfit.
What have been the challenges so far?
Actually nothing serious, just the usual economic factors, like price fluctuations and irregular power supply.
What led you to this kind of job because so many people believe you recreate what God has created?
Would I say by accident or by proxy? Can't really say. My sister is actually the owner of Dazzle Bridals and when I was in school, I was always with her and people would come and appreciate my skin and my shape.
So, the flair for doing it just came because I started with make-ups actually and immediately I finished from school, I went to France to study Dermatology and since then, I have been into this business. As for the name, I got it from my dream. I dreamt about it.
I was sleeping when Ever After came and the name kept popping into my mind and I thought fine, people can always look happily ever after with their looks. I started from Allen Avenue before I moved down to Omole Phase 1 to be able to serve my clients in a better, bigger, more spacious, more beautiful place than where I was before and to accommodate some of my latest services like body massage which I do now and so many other new things because of my clients' needs and wants.
You just opened a new spa ,how does it feel seeing your dream come true?
It feels great and it's really a dream come true because it's another avenue of caring about the wellbeing of my clients, where they can come and get a massage, facials, and a host of other services we render. I really give God the glory.
What are the pains and gains of being a business woman?
I don't think there is any pain. I can't really put a finger on any because I am a woman. I would just say that there are more gains than pains because people trust me.
Women are more dedicated to any thing they believe. Since my line of business is not dominated by men,it has been good and easy .
What separates yours from them all?
My services are usually personalized. I look at a client and know what she needs. Sometimes,I could be massaging a client and I would notice something that the client doesn't know is a problem and I will fix it.
We don't only attend to what a client pays for,we make sure everything is handled professionally. I guess that is why my clients keep coming back.
You are into a lot of things,which one is really your first love?
I cannot really pin point any but would say the one that gives me the most satisfaction is skincare because of some of the amazing transformation I see when I treat my clients of certain skin problems. Their happiness also gives me so much joy .
How do you combine business and family affairs?
When you manage your business well and you can separate the two,you would be able to do it well. So I know where to draw the line when it comes to family and business .I always make out time for both.
What do you have to say about skin bleaching?
When you say bleaching, people look at it in a negative way. Everybody has a bad feeling when it comes to bleaching. You can actually use lemon to have your bath and you'll get lighter. Our mothers in those days would go into a certain room before their marriage and they would come out glowing. It was just herbs.
Beauty treatments have started since the days of Cleopatra of Egypt. She was the one that started this anti-aging stuff. It has always been there, you don't have to call it bleaching. That is why people go to school for these things so that people don't run into problems because it has a lot of side effects. But when you do it the right way , you would achieve what you want without looking ridiculous.
What is responsible for bad skin?
A lot of things , like change of environment. I have had a lot of clients that when they went for their National Youth Service Corps duty, they came back looking darker with rashes. Unhygienic condition could make you have skin problems.
Some people are allergic to grass, like myself. If I step on wet grass, I'll start having rashes all over my body. Some people are also allergic to beach water. That is why you need to see a professional; some tests would be recommended, and at the end of the day, you wouldn't have these problems anymore.
Subscribe for latest Videos