By Abiodun Alade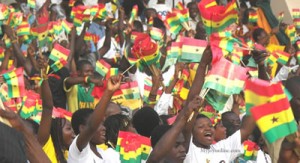 Eternal West African foes, Nigeria and Ghana will contest an all-West African semi-final at the ongoing African Nations Championship today; it will serve as another opportunity to revive  rivalry. Vanguard takes a look at the head-to-end of the traditional rivals.
The first real competitive  match between Ghana and Nigeria took place on August 28, 1960, according to Fifa's official website.
On that occasion, Ghana ran over Nigeria by 4 – 1 in a Fifa World Cup qualifier at the Accra Sports Stadium, Accra. The clash in 1960 was "the first-ever preliminary match south of the Sahara" according to Fifa.
In the 4 – 1 win of 1960, Edward Acquah, Edward Boateng, Aggrey Fynn and Mohamadu Salisu got Ghana's goals while Dejo Fayemi was Nigeria's goal scorer.
But soccer pundits say that the clash between the two biggest West African football teams dates back beyond 1960.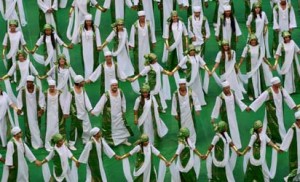 Records available show that the Ghana and Nigeria may have first clashed on May 28, 1950 in a friendly game in which the Red Devils of Nigeria, as they were known then, triumphed by a lone goal over Ghana.
Five years later the Nigerians suffered their biggest loss to date in the hands of their rivals when they lost 0 – 7 on October 30, 1955 in the Jalco Cup.
Nigeria's biggest win over Ghana happened in the Kwame Nkrumah Cup on February 23, 1963 when they won 5 – 0.
Head-to-head
October 11, 2011: Ghana 0-0   Nigeria
January 28, 2010: Ghana 1 – 0 Nigeria (Afcon)
February 3, 2008: Ghana 2 – 1 Nigeria (Afcon)
February 6, 2007: Nigeria 1 – 4 Ghana (Friendly)
January 23, 2006: Nigeria 1 – 0 Ghana (Afcon)
February 3, 2002: Nigeria 1 – 0 Ghana (Afcon)
May 30, 2003: Nigeria 3 – 1 Ghana (Friendly)
December 15, 2002: Ghana 0 – 1 Nigeria (Friendly)
February 3, 2002: Nigeria 1 – 0 Ghana (Afcon)
July 29, 2001: Nigeria 3 – 0 Ghana (WCQ)
March 11, 2001: Ghana 0 – 0 Nigeria (WCQ)
August 28, 1999: Nigeria 0 – 0 Ghana (Friendly)
March 9, 1994: Nigeria 0 – 0 Ghana (Friendly)
January 23, 1992: Nigeria 1 – 2 Ghana (Afcon)
April 13, 1991: Nigeria 0 – 0 Ghana (Afcon qualifier)
September 2, 1990: Ghana 1 – 0 Nigeria (Afcon qualifier)
February 6, 1987: Nigeria 1- 2 Ghana (Wafu Cup)
October 30, 1983: Nigeria 1 – 2 Ghana (Olympic qualifier)
March 8, 1978: Nigeria 1 – 1 Ghana (Afcon)
August 31, 1975: Ghana 3 – 0 Nigeria (Ghana Festival)
August 24, 1975: Ghana 1-2 Nigeria (Ghana Festival)
February 25, 1973: Ghana 0 – 0 Nigeria (WCQ)
February 10, 1973: Nigeria 0 – 2 Ghana (WCQ)
May 18, 1969: Ghana 1 – 1 Nigeria (WCQ)
May 10, 1969: Nigeria 2 – 1 Ghana (WCQ)
October 21, 1967: Nigeria 2 – 1 Ghana (Azikiwe Cup)
September 28, 1967: Nigeria 1 – 1 Ghana (Friendly)
February 12, 1967: Nigeria 2 – 0 Ghana (Azikiwe Cup)
November 7, 1965: Nigeria 3 – 0 Ghana (Azikiwe Cup)
February 23, 1963: Nigeria 5 – 0 Ghana (Nkrumah Cup)
December 17, 1961: Nigeria 5 – 1 Ghana (Friendly)
June 1, 1961: Nigeria 3 – 0 Ghana (Friendly)
April 30, 1961: Nigeria 2 – 2 Ghana (Afcon qualifier)
September 28, 1960: Nigeria 4 – 1 Ghana (WCQ)
September 10, 1960: Nigeria 2 – 2 Ghana (WCQ)
August 28, 1960: Ghana 4 – 1 Nigeria (WCQ)
November 21, 1959: Nigeria 5 – 2 Ghana (Jalco Cup)
October 25, 1959: Nigeria 4 – 1 Ghana (Olympic qualifier)
October 27, 1957: Nigeria 3 – 3 Ghana (Jalco Cup)
October 30, 1955: Nigeria 7 – 0 Ghana (Jalco Cup)
October 11, 1953: Nigeria 1 – 0 Ghana (Jalco Cup)
May 28, 1950: Nigeria 1 – 0 Ghana (Friendly)
KINDLY MAKE YOUR PREDICTIONS FOR TONIGHT'S MATCH