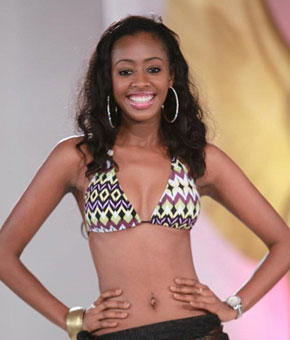 If this news is anything to go by, then it will be very safe to say that, Nigerian born pop singer, KaySwitch (D'banj's younger brother) and Liberian beauty queen,  Meenakshi Monica Subramani, have become an item.
Matinee gathered that, Kehinde Oyebanjo, a.k.a. KaySwitch and his long standing lover, celebrated their first together recently. The liberian beauty, who took to her instagram page to announce their anniversary says, "1 year and still going strong. I love you baby. #AlwaysnForever".
In 2011, she was crowned Miss Liberia after winning the country's top beauty pageant. KaySwitch younger sister, got married last year to her CoolFM heartthrob, Dotun, maybe KaySWitch will do same this year. I wish them the best.