BY JONAH NWOKPOKU
Operators in the e-commerce space in the country have commended Nigeria's online retailer, Konga.com for considering legal action against the German based internet conglomerate, Rocket Internet, over domain ownership.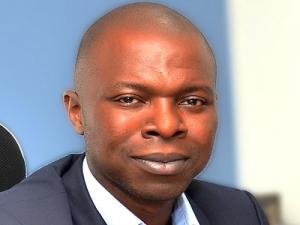 They said that legal action appears to be the last resort, adding that the development shows a lack of legislation to protect the strongly emerging tech scene in the country.
The Managing Director/Chief Executive Officer, Mobile Enterprise Technology Nigeria Limited, Peter Akporume, told Vanguard, "If it is true that Rocket has indeed done what Konga is accusing them of doing then it is very wrong of them. The legal means is their last option as according to Konga they have contacted Rocket who hasn't responded which if true means that, they are left with no other line of action than this."
"They may or may not win but at least it will shed light on the state of intellectual property protection for technology startups in Nigeria. I always argue that innovation for Africa belongs to Africans as nobody knows our clime better than us, so we are best suited to solving our problems," he added.
Another operator, Johnson Benjamin, said, "It is good that Konga is taking this up. And I want them to pursue this to a logical conclusion as it will definitely set the pace for other issues that will emerge in online business in the future.
"But it is also important that governments wade into this matter or probably begin to think of putting up strong legislations to protect local tech firms or else we may keep having this kind of issue in the future."
On his part, another operator who preferred anonymity said, "the matter is entirely a legal business issue and it will be up to the lawyers to determine who is at fault here. But ethically speaking, what Rocket has done is wrong but may be business wise, they may be right, and that is why I said the court would have that decision to make."
Last week, Nigeria's online retailer, Konga.com announced that it is set to engage Rocket Internet in litigation over domain name ownership, a move many say would set a judicial precedence for online business in the country.
Rocket Internet which operates several online businesses in Nigeria including, Camudi.com, Jovago.com, Kaymu.com, Vamido.com, EasyTaxi.com and HelloFood.com is also the parent company of the popular online retailer, Jumia.com.
Konga has alleged that Rocket Internet registered Konga related domain names in ten different countries, areas that it would possibly establish should it decide on expansion outside of Nigeria.
According to a document made available to Vanguard, the list of the domain names and the countries they are registered include: Konga.cd for Cote D'Ivoire, Konga.cm for Cameroun, Konga.ly for Libya, Konga.mu for Mauritius and Konga.ma for Morocco. Others include: Konga.mw for Malawi, Konga.sc for Seychelles, Konga.sh for Saint Helena, Konga.co.ke for Kenya and Konga.co.za for South Africa.
The implication of this is that if Konga decides to set up shop in any of these countries, Rocket Internet has effectively deprived them of the benefit of domain localisation.
The only option that they may have left would be to buy the domain names from Rocket Internet, for which, should Rocket Internet decide to sell at an exorbitant price, Konga may not be able to operate in that country as Konga.
In internet business, this practice is called cyber squatting and many countries, especially the United States has enacted a law against it.
According to the United States federal law known as the Anticybersquatting Consumer Protection Act, "It is registering, trafficking in, or using a domain name with bad faith,intent to profit from the goodwill of a trademark belonging to someone else. The cybersquatter then offers to sell the domain to the person or company who owns a trademark contained within the name at an inflated price."
The term is derived from "squatting", which is the act of occupying an abandoned or unoccupied space or building that the squatter does not own, rent, or otherwise have permission to use. Cybersquatting, however, is a bit different in that the domain names that are being "squatted" are (sometimes but not always) being paid for through the registration process by the cybersquatters.
Investigation has further revealed that Rocket Internet registered all the domains in June, 2012 through one Arnt Jeschke on behalf of Rocket Internet GmbH in Berlin, Germany.
However, the intention of Rocket Internet over the move remains unclear as the company has refused releasing the names to Konga despite subtle persuasion and had even gone into renewal snatching of some of the domain names like Konga.co.za which it renewed in June, 2013.
The date of these registrations is important to note as it was just one month before Konga officially launched in Nigeria by July.
Following this development, some analysts have argued that Rocket's snapping up ten Konga domains across Africa just one month before the launch of an ecommerce brand that would compete with one of their subsidiaries will obviously be interpreted as a preemptive strike to contain a business threat.