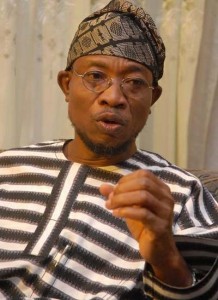 Special Adviser to Osun State Governor Rauf Aregbesola, Mr Amos Adekunle, said on Tuesday that the state government had concluded arrangements to purchase 20 additional Armoured Personnel Carriers (APCs).
Adekunle disclosed this while featuring on a programme tagged: 'News-point', organised by the Correspondents' Chapel of the Nigeria Union of Journalists in Osogbo.
It should be recalled that the state government has already purchased five APCs and 30 other security vehicles as well as crash helmets to strengthen security agencies.
"Besides, we have also bought 100 robot vehicles and one helicopter for area surveillance to make sure that all the nooks and crannies of the state are really covered by security facilities," he said.
The special adviser said the security vehicles would be made available to security-threatened areas, including Ejigbo, Ilesa, Ile-Ife with a view to nipping crimes in the bud.
According to him, the issue of security is very germane to the development of the state and that there is need to invest in it so that investors can be attracted to the state.
Adekunle also said that the state government had begun the building of new police stations to complement the existing ones in the nine federal constituencies in the state.
On the communal clash between Oba-Ile and Oba-Oke, the special adviser said no fewer than 26 suspects had been arrested in connection with the crisis.